Before Covid-19 ground corporate travel to a halt, one emerging market trend was 'Bleisure' - business trips that included more leisure time. This trend steadily grew in 2019. And it is leaping back to life now.
Bleisure offers the industry a lifeline by reactivating the sector in a new and exciting way.
According to GWI, "Research has found face-to-face contact is not the biggest reason why people will come back to business travel as it resumes; personal enjoyment is."
GWI also says that with travel remaining difficult, combining business and leisure travel makes sense: Consumers can reduce complex travel arrangements and take one set of flights for a dual purpose.
Bleisure is one way the travel and hospitality industry can return to profitability. Colliers International says that hybrid hospitality concepts for business tourism travellers could increase a hotel's turnover by 20%.
That is just as well. According to September 2020 research by Skift and McKinsey, business travellers constitute 10% of global passenger volumes, but up to 75% of total profit generated by major airlines. We need airlines to make money.
Diverse Needs In Business Tourism
Turning Business Travel Into Business Tourism
But not every businessperson with a joint leisure agenda plan is the same. Researchers have found that customers' tastes depend on their location.
In the UK, the importance of meeting customers was a high priority for business people (28%), but the need to keep work life varied was even higher (38%).
In the US, the most eagerly anticipated factor for the post-pandemic era was exploring new places (29%), with time to relax a second priority (25%).
The survey also found that while 'personal growth' is most important to UK travellers, in the US, travellers emphasised 'professional growth' instead.
Given this divergence of attitudes, Bleisure marketers and promotional campaign managers must adopt a nuanced approach when it comes to audience segmentation in what we hope soon to be a post-Covid world.
Lead generation, nurturing and conversion to a booking point will be heavily reliant on efficient targeting and engagement with these frontier travellers.
As with other segments post-Covid, an efficient end-to-end customer journey will play an important role in creating an augmented business travel experience.
Travel products that offer added value and convenience in a world that remains a challenge should sell well.
Net Zero Journey
Equally, the journey to net-zero carbon emissions will have an increasing effect on business choices.
Let's take an example. A businessperson has a week-long conference in Las Vegas. If this were me, I might want to find some time to hike The Grand Canyon; see extended family in Albuquerque; perhaps even some casino-time at the poker tables – before catching up with contacts in San Francisco, LA or Seattle. And I am not alone.
In the latest Destination X: Where to Next report from Amadeus, which polled 1,050 people across Asia-Pacific, 27% expressed a strong desire to travel immediately once travel restrictions are lifted, with 37% planning their next trip one to three months after that point.
"Reconnecting with family and friends is the predominant reason for 55% of Asia-Pacific travellers planning their next leisure trip in the coming months. At the same time, travellers are also seeking a sense of adventure to satisfy their pent-up wanderlust, with 34% opting to explore unfamiliar destinations for 'new travel experiences' and 32% desiring to 'reconnect with the outdoors'".
Many will want to do this with family. We have all got used to sharing a living and working space, so there is even less reason for business travel to be exclusive. The family can make the most of the pool and the Grand Canyon during the business week and then we can all travel on to a different destination.
What was a single-purpose trip becomes a multi-functional life experience. What once was an experience that separated one member of the family from the rest, unites them.
[See Jamie Sergeant on the new Work From Anywhere paradigm here]
The industry must adapt to this new way of travelling. Airlines should develop more responsive ticketing. Hotel groups and partners ought to become more flexible, while some destinations might adapt to appeal to families and businesses together, rather than separately.
We were already adapting to changing trends before the pandemic. Now we have to run with them.
For further insights, see our full Amplify Travel & Tourism ebook here. To speak to Vinnie, contact him via LinkedIn here or email him at vinnie@thisiscrowd.com.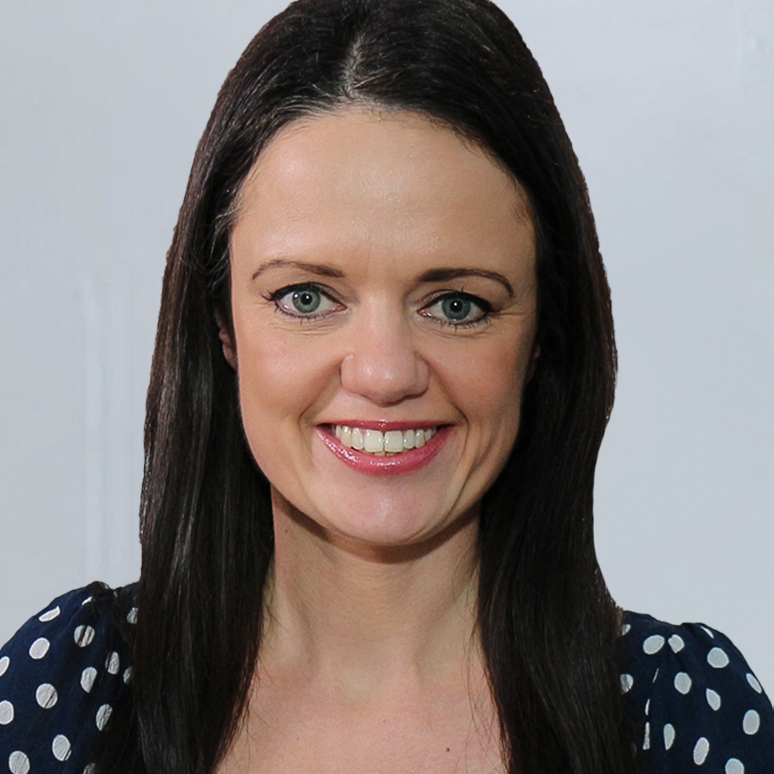 Emma has been leading specialist digital teams in different global markets to deliver a world-class product for clients. She has experience across travel, entertainment, automotive, retail and consumer electronics sectors.