Tens of millions of teams around the world have been forced to decentralise. In the process, millions of them have done more than head home to work.
Last summer, a survey by The New York Times and Morning Consult of 1,123 remote workers from broad walks of life found that "As the pandemic persists, more workers and companies are embracing remote working as semi-permanent, or even permanent.
A survey from US-based Enterprise Technology Research confirms the data, finding that "The percentage of workers around the world that is permanently working from home is expected to double in 2021 as productivity has increased during the coronavirus pandemic."
But amidst this massive shift in work practices a new trend is emerging that savvy employers (and even more savvy hospitality and travel specialists) are taking note of – a new phenomenon called Work From Anywhere (WFA).
Quick thinking countries looking to support their tourism sectors and broader economies have taken advantage. Estonia, Georgia and Bermuda have introduced new visa classifications to allow longer-term visits for remote workers.
Digital Nomad visas offer location-independent workers a one-year permit to stay, enjoy the destination, and run their business from a country of their choosing.
"We believe we have something very special to offer on this little rock we call Barbados," says the Prime Minister of Barbados, Mia Mottle, who has introduced just such a 12-month visa programme.
"Our friendly people, professional services, commitment to education and importantly safety and security, all make Barbados an ideal place to live for both singles and families."
Marriott International was one of the first businesses to try to take some of this new market, with Stephanie Linnartz, Group President at Marriott International capturing the new zeitgeist perfectly.
"Working remotely doesn't necessarily have to mean working from home, where blurred lines between personal and professional lives can create distractions and stress," she says.
"We are inviting guests to work anywhere with Marriott. To help them be more productive and achieve a better work-life balance by reimagining our hotel rooms as local remote workspaces for our customers.
"By providing flexible booking options, our loyalty members and guests have a familiar alternative when choosing where to work. We believe this continuous evolution and innovation with our corporate clients and consumers will help drive the future of Marriott's offerings."
Marriott has created the Day Pass, Stay Pass and Play Pass, a three-tiered work-from-hotel promotion that covers a range of needs, from a basic 9 to 5 room office solution to fully loaded guest-stay with business concierge, supervised kids' activities, preferred office or study spaces and activities for the whole family.
Bed + Breakfast + Workstation
It's not just Marriott. Raffles in Singapore is also trying to attract the working tourists. The five-star is opening up its State Room suites to corporate client members as workspaces for those opting to Work From Hotel at discounted rates.
Airbnb has also seen increased interest in guests using its rental platform for remote work and short-term relocations. "Guests who are booking longer-term stays are often seeking locations with access to nature and outside of densely-populated urban areas, and some still within driving distance of major cities," says the bookings giant.
At the top end of the scale, Fraser Yachts' reports that some of its high net worth clients have been isolating on its chartered boats in the middle of the Caribbean.
Kamalame Cay Private Island Resort in the Bahamas was another early Work From Anywhere adopter. The resort remained operational throughout the pandemic, mainly serving residents and a small number of guests who chose to shelter in place as the Bahamian borders closed. This inspired the resort to offer up long-term deals for new guests wanting to work and stay.
With the travel industry responding to WFA, expect to see more of these kinds of campaigns at a travel business near you.
For further insights, see our full Amplify Travel & Tourism eBook here. To speak to Jamie, contact him via LinkedIn here.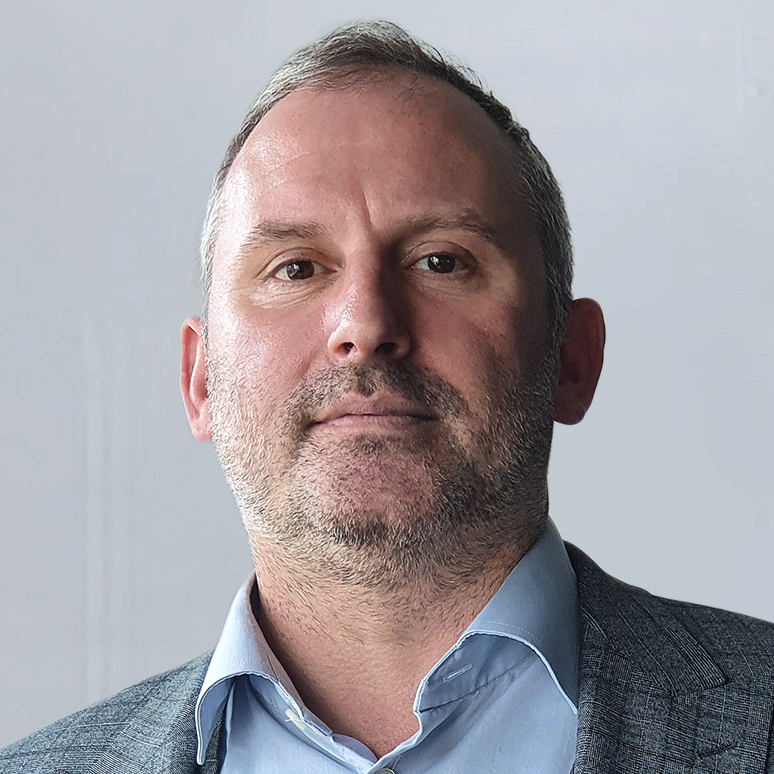 Jamie has a passion for digital, and leads a team of designers, content creators and programmers that constantly push the boundaries in the world of digital.