The last business trip I took was to see a client in December 2019. I had arranged to visit the CEO of a travel technology business in Singapore to discuss their growth plans for 2020, and on the way back to Sydney I booked a three-day stopover in Bali for some much-needed end of year R&R.
It was the last week in December, and my work messages had reduced to single digit pings per day - mostly from LinkedIn contacts wishing me Happy Holidays.
Getting twitchy, I checked the Wifi was working. It was. A digital detox was required.
Thinking more about my digital world, I realised that technology had progressively (and positively) taken on much of my communications legwork. When looking at early-stage business development trips I had planned from January onwards, I realised that a significant number of these could, in fact, be conducted remotely.
Less time in transit would mean more time getting the work done. My New Year's resolution was set. Little did I know that a pandemic was about to hit and that my chosen resolution would become a globally-enforced reality.
Settling down for an afternoon of nothing, I was also happy that my combined trip to Singapore and Bali had successfully kick-started my very own personal trend for 2020 - travel less and travel better. Adding a leisure leg to all future business trips was definitely the way forward.
A Strong Return to Form
I am not alone in missing the excitement and romance of business travel. In my opinion, the majority of business people still value in-person professional encounters over and above a screen-to-screen meeting.
Bill Gates does not agree. He recently suggested that in-person meetings are no longer the 'gold standard'. But then he would, wouldn't he?
A recent survey of 2,000 regular business travellers from around the world by Globetrender contradicts this thinking. It found that despite the pandemic – and the exponential growth in video-calling – the majority of people still believe that face-to-face meetings are preferable.
But I believe this data is slightly misleading. For me, the real answer is actually more nuanced. According to GWI, "Research has found that face-to-face contact is not the biggest reason why people will come back to business travel as it resumes; personal enjoyment is."
It's our universal desire to connect with fellow humans that matters – be it for business or for pleasure. And that is why business travel will do more than survive in the long term.
The travel and hospitality sector has adapted to everything that has happened and we'll adapt to everything that will happen ahead. That's how good businesses survive and prosper.
[See Jamie Sergeant's piece on the new working-from-anywhere paradigm here]
All you have to do is ask hoteliers. As Philip Chambers, General Manager at the K+K George Hotel Kensington told Amplify Travel & Tourism magazine, "We are working hard to create hospitality products that encourage the business traveller to spend more time with us. We will emerge from the current crisis with the energy and creativity which has kept it growing for more than a century."
My prediction is that we will see a major return to traditional business meetings as the rate of vaccinations increase and the pandemic recedes in 2021.
In an article What's Ahead For Airlines And Aviation In 2021, Forbes said: "Business travel will return and leisure travel surge. The only real question is timing… Travel will gradually revive in the second half of 2021, on a path to 80% of 2019 levels in the summer of 2022."
Business Travel Themes for 2021
I look forward to travelling for business but believe that it will be less frequent and more intense. Business travellers like me will need to justify their travel for commercial, personal and ethical reasons in a way never seen before.
We will still need to meet new clients to build the foundations for future relationships and complete complex deals and projects. But we will have to justify the business case for travel and assure our partners and families that the work cannot be done any other way – or take them with us.
We also need to think if a journey justifies the carbon footprint it creates.
Longer stays will be more popular. After the initial shock of Covid-19, we embraced working from home, spending more time with our families and getting involved with our communities.
We swapped the commute for exercise and well-being – and theoretically had more time to do the things we love, because we spent less time commuting.
I think a new synthesis will emerge from all of these strands that offers business people the best of both worlds – a flexible work-world, and time to enjoy business tourism with the blessing of the companies that we work for.
For further insights, see our full Amplify Travel & Tourism ebook here. To speak to Vinnie, contact him via LinkedIn here or email him at vinnie@thisiscrowd.com.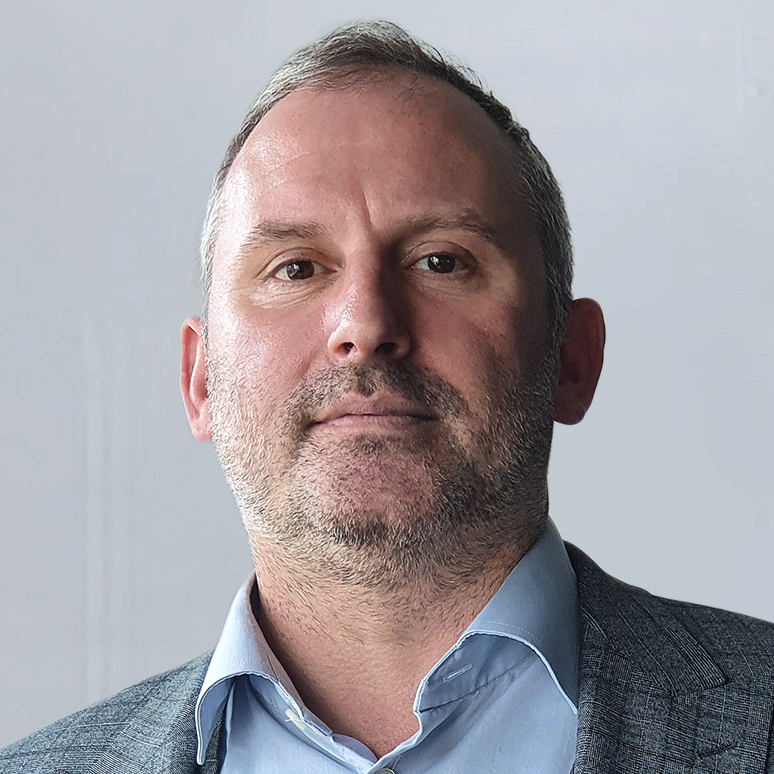 Jamie has a passion for digital, and leads a team of designers, content creators and programmers that constantly push the boundaries in the world of digital.