FinTech is all around us. From using Apple Pay for your morning coffee or buying new clothes online, FinTech has permeated to the very essentials of our lives. We live in a FinTech world and it's no surprise that we see new FinTech brands mushrooming across the globe and hence for a brand, it becomes a challenge to reach its target audience and talk to it directly through the clutter of online content and advertisements.
Social media is one of the best ways to get any brand, awareness or idea out there and FinTech brands too have quickly realised its potential. Social media platforms are broadening their services outside of communications. Instagram now has a shopping section and Facebook has its own marketplace.
Payments and transactions are made over their site, online. Businesses are starting to recognise the amount of opportunities and leads social media can bring to their companies. Social media definitely helps businesses in several ways, from improving customer service, to campaign or brand launches, sales and reputation management.
Having said that, social media marketing requires a lot of planning, effort, creativity and time, but it is worthwhile when done right. The social media accounts of many FinTech companies vary their styling and content, but still lack the uniqueness to stand out from each other.
Klarna has gained a lot of attention due to online shopping during the pandemic. If you take a look at their Instagram, it's very feminine, light and matches with a lot of the shops their consumers might use them for. They ask the audience a lot of questions and always respond to them quickly.
Monzo are also quite popular for young adults in the UK and their Instagram has a repeated colour scheme to fit with their branding. Their account also has memes that relate to their followers and brand and is quite simple overall. So what is working for them in terms of engagement and what is not? How do you get your social media strategy right?
Build Trust
Having trust in the FinTech brand you are following is paramount and improving this helps with the brand's engagement. You can build trust by sharing high quality content that is actually of relevance and that your audience finds interesting. Post on a variety of topics and not just about advertising a product.
Social Pilot advises a 80/20 rule, 80% information and non-promotional material and 20% promotional material. You should also always engage with your followers, respond to questions quickly, share posts on stories and all-round show that you are reliable and active on social media. The more active you are, the more your audience is exposed to your FinTech brand and hence significantly increasing the chances of them engaging with you. Keep a keen eye on what problems the existing users of FinTech are facing and how you can address these issues and resolve them.
Humanise Your Brand
Social media is a chatty place. It enables brands to add a personal touch and create more of a connection between the audience and the brand. It also helps build trust and relationships. You can humanise even a seriousFinTech brand through relevant humour, behind the scenes or BTS content, videos, regularly engaging with your audience and talking on your social media in a friendly tone of voice. At the end of it all, it's all about creating a rapport with your audience and making the brand approachable.
Employee Participation
It's great to encourage your employees to use their own social media accounts to interact with the business account, as long as it's in a professional tone of voice and they are posts you want to relate with your brand. Employees can re-share posts, comment on posts, talk about working with your company and all general activity about your business. The individual personalities of each employee is great for the audience to relate to different people and see the personality of your company as a whole.
Measuring Social Media
Instagram is great for checking in on the insights to measure overall engagement and keep track of how various demographics are engaging with your brand. The usual metrics like "Views, comments and likes'' are available for viewing on the app itself. Keeping track of these metrics helps identify which content is working best and which needs tweaks. It is also helps in the efficient identification of audience profiles which react best to your content. Keep on learning and improving on what you find out and what your audience likes.
Learn and adapt from the engagement you get from posts and stories.
How To Ride The Trend Wave?
Trends come and go pretty quickly on social media and can be hard to keep up with. A great way to keep up with the trends is by following Instagram influencers and the content they're posting along with reviewing the explore section on Instagram from time to time. Keep track of the trending hashtags and how they are being utilised by different sets of audiences.
You can also set up Google Alerts for certain terms and influencers to keep a check on what's going on.
Finding The Right Channels For Your Brand
Once you know who your audience is, find out which channel they use most and prioritise this whilst still keeping the others fairly active. For example, Instagram's main largest age group is anywhere between 18-44 years whereas TikTok primarily targets 18-24 year olds.
After identifying your primary channel you can cultivate your posting strategy on the primary channel to at least 4 times a week and twice a week on non priority channels. You can also check out your competitors and see what channels they are using and how they use them if you need a bit of direction and inspiration.
If you're looking for social media marketing services for your FinTech brand, get in touch with us today.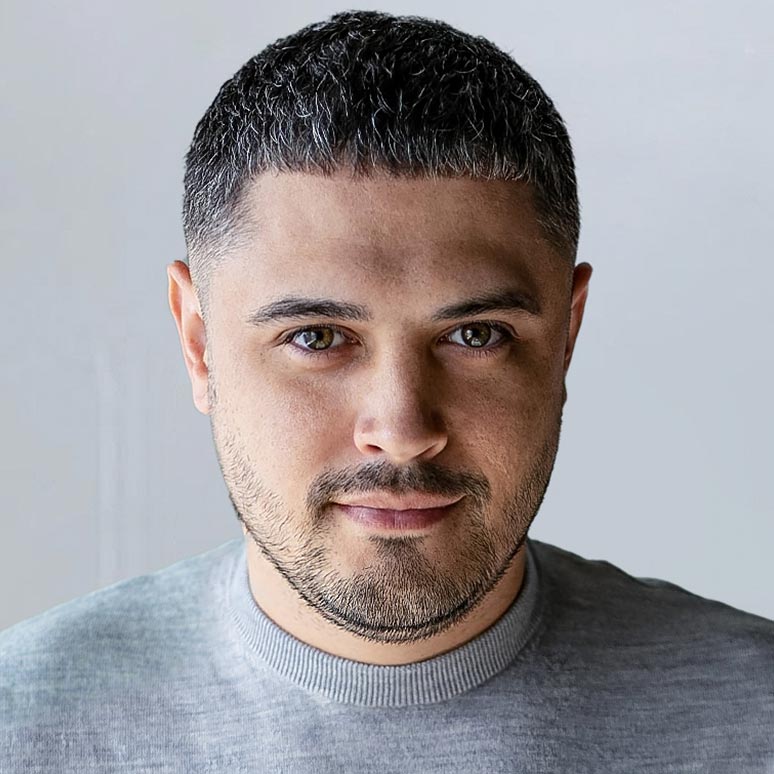 With a background in design and visual communications coupled with a global mindset, Tom takes creative design to an unparalleled level. During his time at Crowd, Tom has successfully led design teams to new heights with raw creative ideas.