The wonderful world of Web3
The world of Web3 is rapidly expanding, with more and more companies exploring the possibilities of blockchain and decentralised technologies. However, with so many new players entering the space, it can be difficult to stand out and make a name for yourself. That's where Crowd comes in.
What we do
Crowd is a full-service Web3 marketing agency led by industry experts and integrated teams to support any size brand or company entering this space. With a deep understanding of the Web3 landscape, we are uniquely positioned to help our clients navigate the challenges and capitalise on the opportunities of this exciting new frontier.
We understand that every client is different and has unique needs and goals. That's why we work closely with our clients to develop tailored marketing strategies that are specifically designed to achieve their objectives. Whether you're looking to increase brand awareness, drive traffic and conversions, or establish yourself as a thought leader in your industry, we have the expertise and experience to help you succeed.
Why us?
One of the key benefits of working with us is our focus on sustainable and long-term growth strategies. We don't believe in quick fixes or short-term gains that can't be sustained over time. Instead, we take a holistic approach to marketing that is focused on delivering measurable results that will continue to generate value for our clients for years to come.
Another advantage of working with us is our team of industry experts. Our team members come from a diverse range of backgrounds and bring a wealth of experience and knowledge to the table. From blockchain developers to digital marketers to PR specialists, we have the skills and expertise needed to help our clients succeed in the Web3 space.
Evolving sustainability
In the ever-evolving world of business, staying ahead of the curve is critical for success. And in the world of Web3, the blockchain is transforming the way businesses operate, with innovative new campaigns and revenue streams that can help organisations break boundaries and gain a competitive edge.
By learning from leading brands, organisations, and innovators who are embracing Web3 and sustainably-driven campaigns built on the blockchain, businesses can be inspired to create their own cutting-edge solutions. With the potential to gain significant exposure and tap into new trends in their industries, pioneers in the blockchain space are well-positioned to reap the rewards of this exciting new frontier.
Explore the realities of blockchain, the metaverse, and everything all at once
We are thrilled to announce that we enjoyed successfully hosting a series of live panels, online networking events, and special guest speaker sessions. Our events featured world-class speakers, Web3 experts, thought leaders, and influencers who are making waves in the blockchain and Web3 community. Our events platform is designed to be inclusive and accessible for all, whether you are a seasoned crypto enthusiast or new to the space.
Our events cover a wide range of topics related to Web3, blockchain, sustainability, the Metaverse, and more. Our mission is to educate and inspire our audience to embrace the possibilities of Web3 technology and its potential to create a more sustainable and equitable world. We believe that by bringing together diverse perspectives and ideas, we can collectively shape the future of the internet.
At our Web3 Event Platform, we prioritise learning at your own pace. You can access our pre-recorded sessions and watch them whenever it's convenient for you. Our live events also offer an opportunity to engage in real-time with the speakers and other attendees, fostering meaningful connections and discussions.
We understand that attending events can be time-consuming, which is why we offer rewards for attendance and participation. You'll have the chance to earn tokens or other incentives for engaging with our platform, such as completing surveys or participating in live polls.
See for yourself here.
What next?
Whether you're a small startup looking to make a splash or a large corporation seeking to establish a leadership position in the Web3 landscape, we can help. As a world-class Web3 marketing agency, we will help you get started and become the best in class Web3 leader in your industry.
Contact us today to learn more about how we can help you achieve your marketing goals in the Web3 space.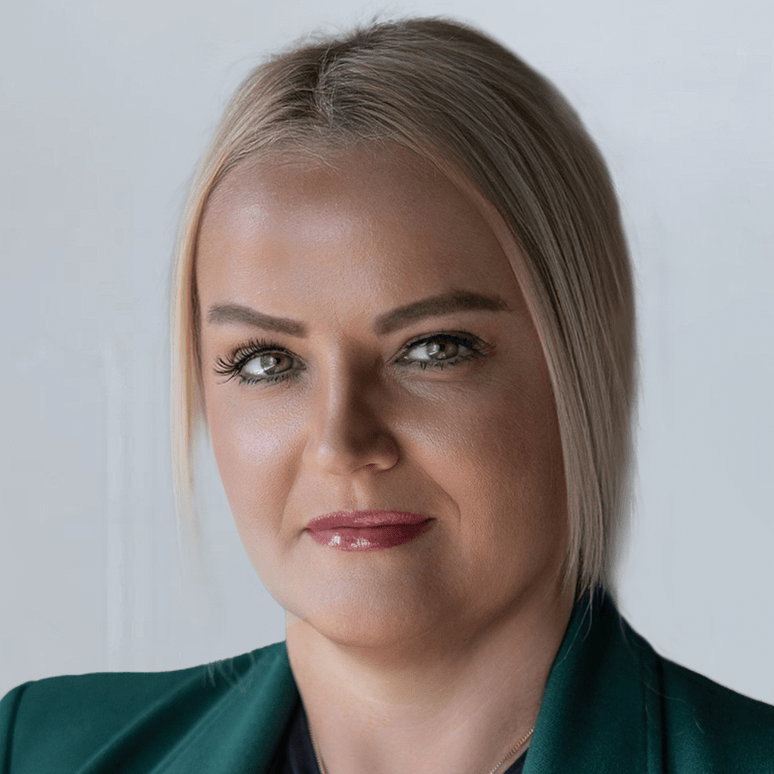 Sophie is a Web3 Technologist building sustainable and profitable enterprises