As the warm sun rises over the UAE's spectacular cities, it is clear that life is returning. But reduced traveller confidence and the unpredictable nature of international Covid restrictions means most visitors have come from within the UAE.
Travel businesses have responded. A growing focus on the domestic traveller segment is driven by financials. By offering appealing tourism solutions to in-country residents, companies can convert unspent outbound traveller budgets from 2020 into vital local tourism revenues for 2021.
Destination campaigns aimed at locals have already run. Arabian Business reported that a campaign to increase the UAE's domestic tourism contribution to more than $16 billion was launched in Q4 2020 "amid a year of staycation successes".
Bruno Trenchard, Senior Manager Hotels and Hospitality at CBRE Middle East, said that "countless resorts" across the UAE were "doing really well" because of it. "Just one in five hotel guests in the country were UAE nationals – pre-Covid. That figure has since gone up to around 90 percent of guests."
Dubai operators have not been slow to grasp the fact that travellers originating from Arabian Gulf Cooperation Council countries do not require a Covid PCR test before they arrive at Dubai International either. They have taken it as an opportunity to extend domestic destination campaigns beyond the UAE's borders to other regional states.
But there is still much more to be done.
Global destinations like the UAE need to showcase their local experiences beautifully. By creating a connection and conveying a sense of heartfelt welcome, local visitors become a part of the story. But they should do so with an eye on international visitors when the floodgates have finally opened.
This is where the power of user generated content (UGC) comes into play. Travel brands must continue working with bloggers and influencers to help communicate their unique local experiences and safety protocols – in a fun, safe and engaging way. The important message for all travel businesses here is: Stay human and stay authentic.
The opportunity is immediate. Statistics tell us that carefully crafted experiential domestic travel offers an inspiring and connected way back into the wider world.
The focus on local identity is a strategy that enables destination brands to stand out at home – and once the major international origin markets open, local offerings will fit travellers from these territories too. Travel experiences that connect guests to neighbourhoods will drive bookings in 2021, no matter where they come from.
Domestic Tourism in the UAE
The process has already started in the UAE. "When we compare which origin markets are driving travel intent into the UAE we are beginning to see more international markets taking the share of search events," says Stewart Smith, Managing Director MEA of Sojern.com.
"Although domestic travel within the UAE continues to lead the way, accounting for 62% of total hotel searches, we've observed a notable shift - with the United Kingdom (UK) now accounting for 5.1% of total hotel searches."
Just as importantly, the make up of that intent has changed. According to the former Marketing Director at the Ras Al Khaimah Tourism Development Authority, Sveccha Kumar, when international travel opens, it will be the uncrowded, luxury holiday segment that wins versus mass tourism destinations.
"Groups and mass tourism to crowded destinations will continue to suffer in 2021," she told Amplify Travel & Tourism magazine. "People will use this opportunity to visit domestic bucket list destinations, road trips and off the beaten track places to avoid the crowds.
"We can debate when the world will return to normal, but one thing is for sure - this is the catalyst we all needed to explore a sustainable travel and tourism model."
The renewed focus on domestic tourism means the new buzzword of sustainability is starting to become a practical reality. Travel businesses that emphasise genuine passion for supporting local economies, small businesses and environmental initiatives will synch into the new zeitgeist.
With travellers seeking enriching personal experiences, if travel companies want to succeed, they must deliver on these criteria.
For further insights, see our full Amplify Travel & Tourism eBook here. To speak to Tom, contact him via LinkedIn here or email him at tom@thisiscrowd.com.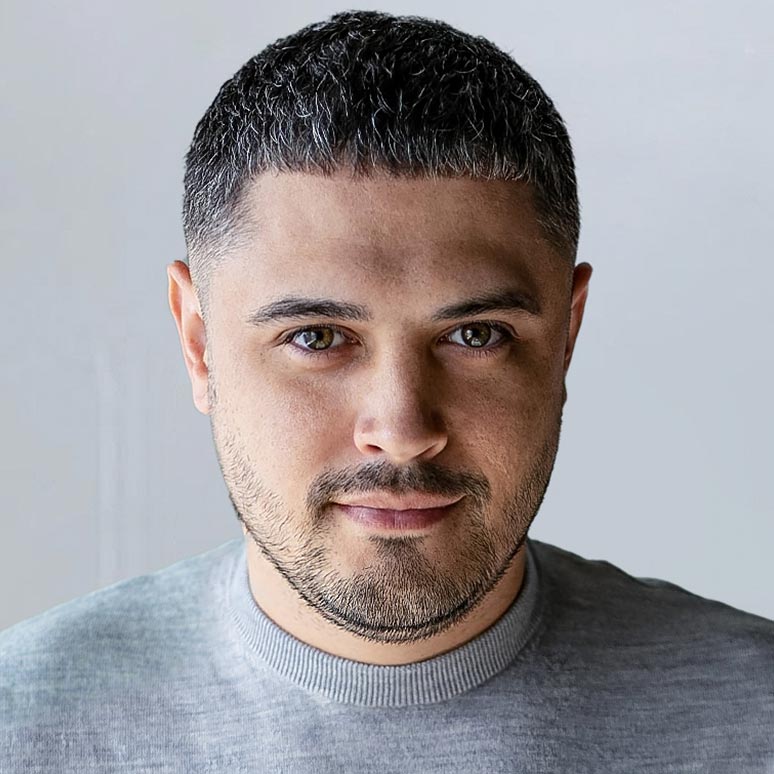 With a background in design and visual communications coupled with a global mindset, Tom takes creative design to an unparalleled level. During his time at Crowd, Tom has successfully led design teams to new heights with raw creative ideas.