In the battle of the visual platforms, TikTok and Instagram have no real rival except for each other. Two of the most used and adored platforms have locked horns for user and advertiser attention for the past few years. The channel popularity charts fluctuate from month to month, giving us enough time and data to do our own research and figure which channel is doing the best and which is the right fit for you if you're a brand or an influencer.
TikTok is already a really popular app among Generation Z with a majority of the brands focusing on TikTok to connect with the younger generation and with more users signing up to TikTok every day, this demand grows continuously.
Meanwhile Instagram is a lot more about imagery and style than it is about everyday content. Its "tone" is fun and light hearted but also relatable to a broad spectrum of users. It is also way older than any other existing similar platforms.
Channel Comparison
A quick peek at the latest WeAreSocial data below shows channel popularity among both female and male audiences, where Instagram is a clear winner, much of which can be attributed to the app's longevity and lack of initial competition.
So what sets these global channels apart and what makes them so similar?
The main differences between these two platforms are:
Instagram is a visual platform for images, carousels, ephemeral content (Stories), short-form videos (Reels), streaming (Live), and listicles (Guides).
TikTok is the established vertical, short-form video social channel.
For a detailed description of the major differences in content formats, refer to the table below:
Let's look at some numbers that would be of interest to businesses out there:
In an analysis of TikTok and Instagram accounts across 330 brands from January-June 2022, Emplifi data shows that brands post more often on Instagram than on TikTok (68% vs. 32% in relative posting frequency, respectively).
This gap has naturally resulted in greater total Reach (64% vs. 36%) and Interactions (59% vs. 41%) for brands on their Instagram vs TikTok. However, brands currently see greater engagement rates on their videos on TikTok than on Instagram (58% vs. 42%).
Although, the relative engagement rates are showing an upward trend for both TikTok and Instagram – both peaking in June 2022 – suggesting that users' thirst for engaging video content is alive and well.
User growth
In an announcement not so long ago, Instagram stated that it has around 1.074 billion active monthly users as of 2021, a 22.9% increase in the user base from 2020 and gained 73.5 million active users in 2021.
Similarly, the latest TikTok data show that it has 689 million monthly active users globally as of January 2021. Since its launch, Instagram has achieved the same active user base after six long years that TikTok managed to gain in under three years. Having said so, this TikTok user base does not include Chinese users, where it operates under a different name. The Chinese version of TikTok, named Douyin, has around 600 million daily active users. Together the two have over 1 billion active users across the world.
Usage analysis
Clearly pointing towards a shift in momentum, the data below states that in Q1 2022, users spent 2X more time on TikTok on a monthly basis as compared to Instagram. Insider Intelligence reports that Gen Zs already use TikTok more than Instagram, as the two heavyweights compete for eyeballs.
The time spent on any social media platform matters because the more users spend time on the platform, the more ads they'll see, and the more chances they'll have to discover a brand or a campaign.
The Algorithm Game
Instagram largely consists of people you already know and channels you already follow whereas TikTok prioritises videos from creators you've never seen before. The TikTok user interface is designed to keep people in the app for as long as possible.
TikTok's "For You" page is the equivalent of Instagram's "Discover" page, except it has a more advanced and engaging algorithm. It is much more customised to user's interests and its full vertical screen experience keeps users scrolling. Instagram's "Discover" page, on the other hand, is a melting pot of content.
TikTok provides marketers with a level playing field when it comes to reach and engagement. Unlike other platforms, TikTok's unique discovery algorithm gives every video an equal chance to go viral, regardless of how popular the content creator is.
According to TikTok, the "For You" feed algorithms are based on the preferences and activity history of individual users. That means no two For You feeds are going to be exactly the same as these recommendations have been carefully curated for each user. Users' "For You" feeds are shaped not only by their engagement through the feed itself, but also by new accounts they follow, as well as hashtags, sounds, effects and trending topics they explore.
Similarly, Instagram's algorithms favour the user's historical activity on the app by feeding certain posts in such a way that users see more than one post at a time.
Influencers
Instagram is the clear frontrunner in influencer marketing, and that is due in large part to its tenure and social commerce prowess.
On the other hand, TikTok offers more than standard likes, comments, and shares. Creators promote a host of sharing options, including (but not limited to):
Stitches
Duets
Creating, saving, & reusing original audio
Challenges
These engagement features make it easier for influencers and brands to get user-generated content (UGC) on their sponsored posts. TikTok's UGC potential makes it a great option for increasing brand awareness and nurturing audiences.
Here are the key differences between TikTok and Instagram influencers:
TikTok influencers are well-versed in audio, as well as video.
TikTok influencers are consistently more raw and publish primarily homemade content.
TikTok influencers are more interested in user trends & challenges.
TikTok influencers must be experts with app editing/filtering features.
Emerging TikTok influencers earned around 18% more engagement (source: influencermarketinghub.com) compared to other social media platforms. Instagram Reels statistically grew engagement rates within the app by 22%. However, Instagram's overall engagement rate lags behind, with growing Instagram influencers only gaining 3.86%. TikTok's easy content creation and sharing across platforms make it easier for individuals to establish their presence and gain a following.
Social Commerce
Although the social media app's goals may seem implausible, it's important to recognize TikTok's influence on commerce. Eg. the hashtag #TikTokMadeMeBuyIt has over 8 billion views. Additionally, a survey by Adweek-Morning Consult found that 49% of TikTok users have reported making a purchase after learning about the product or service on the platform.
On the other hand, Instagram's continuous upgrades similar to TikTok have led heavy hitters including Kylie Jenner and Kim Kardashian posting quips like "Stop trying to be TikTok I just want to see cute photos of my friends" and touting a Change.org petition called "Make Instagram Instagram Again".
However in Instagram's defence, for brands aiming to maximise their e-commerce efforts, Instagram could be key to building a social commerce strategy. The app has multiple features to help brands better connect with their audiences, expand their reach and increase online sales revenue. Instagram Shop ads, use of lookalike audiences, availability of in-depth insights, retargeting options and the latest capability of promoting stories and reels makes it a favoured option among advertisers.
In terms of Live Shopping, the concept hasn't really taken off in the western markets but TikTok is not waiting around and betting on social commerce in a big way. In a recent announcement driven towards pushing eCommerce integration, TikTok is introducing new Shopping Ads as a means to provide more ways for brands to promote their products in-stream.
"Shopping Ads is a simpler, smarter, and more advanced ad solution that helps brands meet shoppers wherever they are in the purchase journey, sparking demand and boosting sales. It's a three-in-one solution with new formats to adopt and combine: Video Shopping Ads, Catalog Listing Ads, and LIVE Shopping Ads." - as explained by TikTok
TikTok's new shopping ads are now available via the app's approved partners.
Advertising
Since Instagram has been around much longer than TikTok, it enjoys a certain advantage in the paid advertising space. TikTok does, however, offer paid advertising options including Branded Hashtag Challenges, Branded Effects, Brand Takeovers, In-Feed Ads, and TopView.
Instagram is an extremely visual social media platform that places a particular focus on visually pleasing photo and video posts. Each post also gives you plenty of space for text links, hashtags and product descriptions. This makes Instagram especially useful for advertising highly visual products over services.
Q: Does one go for native TikTok ads created exclusively for the platform, or ads created for broadcast or streaming services and repurposed for TikTok?
A: According to a new study Magna Global commissioned in partnership with TikTok found that both ads created exclusively for the platform, or ads created for broadcast or streaming services and repurposed for TikTok drove positive brand favorability up by 8%, purchase intent by 6% and search intent by 7%.
Meanwhile, repurposed ads jacked up key performance indicators such as memorability (up 37%) and brand perceptions including "relevant" (25%) and "creative" (24%).
Tips for advertising on TikTok & Instagram
Authenticity is key for native ads
To better optimise the power of TikTok native ads, focus on promoting authenticity through messaging. Inauthentic ads negatively impact the brand and are 19% less effective in driving purchase intent. Creators and brands should embrace TikTok effects (e.g., transitions, music, voiceovers, etc.) endemic on the platform.
Entertain and story tell with repurposed ads
Creative storytelling is the strongest driver of impact for repurposed ads. Repurposed ads should be reformatted to fit the vertical orientation of the TikTok which has shown to increase purchase intent (+8%), as well as brand perceptions such as "relevant" (+7%) and "creative" (+3%).
Integrate Instagram with Facebook performance tracking.
By integrating Instagram with Facebook Ads Manager, you can tap audiences on both platforms through these advertising tools as well as tap into Facebook Ad tools like customization, formatting, and targeting.
Utilise ephemeral content.
Instagram Story placements allow brands to utilise ephemeral content to quickly show up in front of audiences and captivate them and entice more organic and paid audiences on the platform.
For more information about how to take your Instagram and TikTok brand campaigns to the next level, get in touch with Crowd today.
(​​Editorial credit (main Image): rafapress / Shutterstock.com)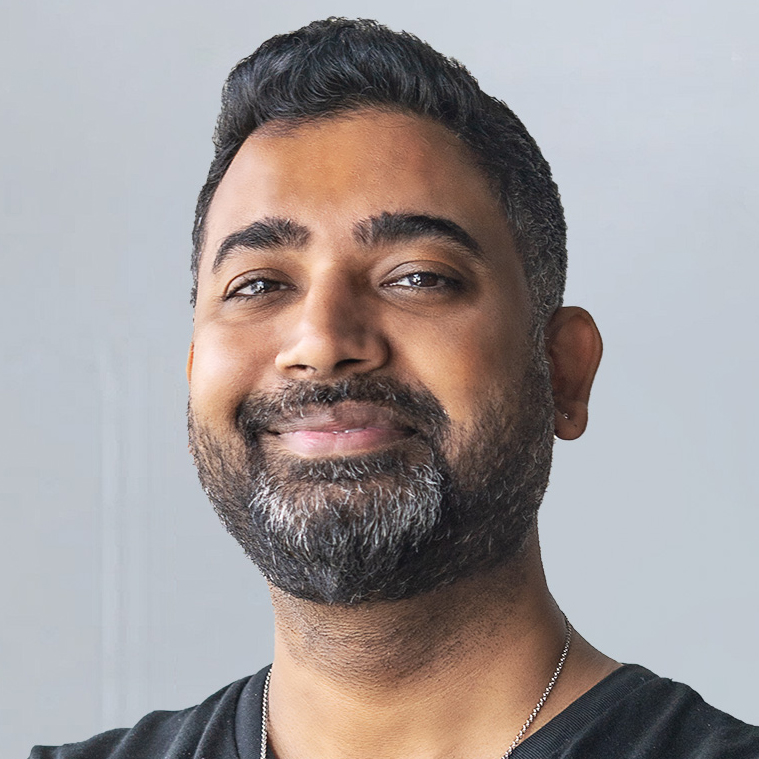 Over a decade of experience in social media marketing, I work and play as the Social Media Director at Crowd. A lover of the written word, I thrive on creativity and the sheer dynamism of the social media industry always keeps me on my toes.