Research has shown that more people have been taking to the internet and internet-based services during the COVID-19 lockdowns, seeing a rise of internet services usage from 40% to 100%.(De, Pandey and Pal, 2021) The growth has resulted in reshaping the global digital landscape, including in China.
Live streaming ecommerce became increasingly popular during the pandemic period. Live streamers were able to sell a wide range of products, from toilet paper to a real rocket. This led to form a new trend in China, that customers need key opinion leaders (also known as influencers) to become more convincing and representative. From the GWI report (2021), a convincing KOL has more positive influences on customers, especially for the young generation. 27% of GenZ say that the main reason for using social media is to follow the KOLs.
From a marketing perspective, there are several social channels that stood out recently in China, with WeChat still being the top one social channel. The increasing popularity of live streaming ecommerce and KOCs (Key Opinion Customers), Douyin (the Chinese version of TikTok), Little Red Book and Zhihu start showing their power of helping brands raise awareness, gain engagement and sell products.
WeChat
WeChat remains the top 1 social media platform due to the large number of 1.2 billion daily active users.Marketers are able to accurately target the users based on aspects, such as purchasing behaviours (through the WeChat Wallet), social status, locations, preferences and industries. Therefore, WeChat is one of the most powerful social channels for brands to target their target audience.
Douyin
Douyin is the Chinese version of TikTok and it belongs to Bytedance. It is currently the fastest growing app in China. Live streaming ecommerce became popular on Douyin and there are a lot of successful case studies coming from the KOLs on Douyin. The following table shows the total sales of KOLs on Douyin in May 2021.
Dates

Douyin account names

Number of followers

(million)

Total sales

(million)

Product category 1

Product category 2

Product category 3

05.2021

Mr. Dong Jewellery

6.89

466

Jewellery

Female clothing

N/A

05.2021

Luo Yonghao

17.79

397

Snacks

Cosmetics

Pet products

05.2021

Bin Ge Selection

1.01

330

Jewellery

Snacks

05.2021

Yan Zhen Couple

47.75

244

Cosmetics

Snacks

Pet products

05.2021

Zi An

3.71

175

Shoes

Jewellery

Cosmetics

05.2021

Wu Zhen

1.47

166

Jewellery

Pet products

05.2021

Zhu Zixiao

6.14

166

Cosmetics

Pet products

Snacks

05.2021

Xiao Xiao 101

11.26

143

Cosmetics

Female clothing

Pet products

05.2021

Zhang Ting

26.64

124

Flowers

Furniture & Appliances

Snacks

05.2021

Chen Sanfei gg

27.72

121

Cosmetics

Snacks

Pet products
From the above table, cosmetics, snacks, and pet products are the main products that KOLs sell via live streaming ecommerce. The total sales were all over 100 million Chinese yuan in May, which is around £11 million.
On the day of 20th October 2021, two KOLs sold around £1.24 billion and £0.96 billion respectively via live streaming ecommerce. All these figures approve the report from GWI that convincing KOLs have a more positive influence on customers.
Little Red Book
Little Red Book has seen a quick growth in the last year, especially within KOLs marketing. It has 100 million monthly active users, and 73% of the users are post 90's generation who spend the most money online (Little Red Book, 2021). According to a report (LeadLeo, 2021), household products get the most popularity on Little Red Book. This is because KOCs (Key opinion customers) are an important part of the Little Red Book. KOCs are the actual customers, so their feedback about products are more trustworthy for other users. Brands in the cosmetics, food, infant, maternal, vehicle and electronic devices categories tend to work with KOCs. Compared to KOLs, KOCs are much cheaper to partner with, and their feedback is more acceptable for other users.
From one of Crowd clients, they are a small children's toy brand. The ROI on Little Red Book from January to October in 2021 is 381%.
Zhihu
Zhihu is the Chinese version of Quora. Compared to other channels, Zhuhu only has 850 million monthly active users. However, it has a clear user demographic. 70% of the users are from Tier 1 cities with an undergraduate or postgraduate degree, who are aged between 20 - 29, and 67% of the users are males. The content is more professional and knowledgeable but less fun.
Due to the professional and knowledgeable content on Zhihu, people tend to trust brands which have relevant content on this platform.
KOLs and KOCs are the key ways of doing marketing on this platform. However, based on the nature of the platform, it only helps brands/products from technology, finance, electronic devices and smart devices categories to raise awareness and sell products.
In Q3 2021, the total ads income on Zhihu was around £36 million, which increased by 38.9% compared to the same period last year (Zhihu Revenue Report, 2021 Q3).
The current digital landscape and the trend in China give more opportunities to brands in the cosmetic, pet food, electronic products, children toys, infant and maternal products categories to expand to the Chinese market. Taking advantage of the outstanding social channels and KOCs, helps your brand grow quickly with a decent investment in China.
Talk to us today if you're looking for an agency with on-the-ground expertise in China.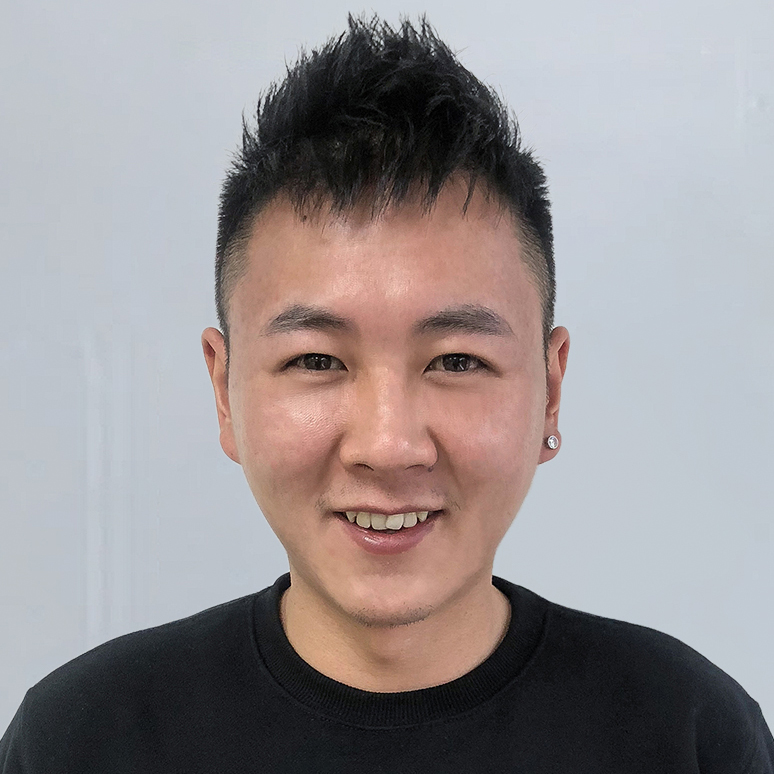 Joining Crowd after completing his Masters Degree, Jensen heads our offices in China and works with clients looking for expertise in the Chinese market as well as Chinese clients looking to market themselves outside of China.