Audiences connect with not just a brand's product or service but with its story. In creating brand awareness and loyalty, you should be able to tell its story in a way that engages the target audience. We need to speak to long term followers and potential new customers in a way that is easy to understand and keeps them interested until they are ready to buy.

One of the biggest problems for agencies and our clients in content marketing is to find good ways to extract information to then compose compelling and real stories from the brand advocates on our team.
Sending out a questionnaire or building up long documents is sometimes the standard way of extracting these nuggets that go to build our brand story. However these can be time consuming and everyone is busy and these things get pushed down the priority list or get lost.
So how do we ensure we can tell compelling stories without increasing the workload of the our team?

Crowd has created a blog for our client DENSO that serves as a digital hub for its events, stories and news. We apply the principle of brand story-telling here, for which we are conducting one detailed interview a month to gather personal insights from key team members. We want to show the people behind the brand so how do we make sure we make the most of the interview?

Make it in-person: Instead of a written questionnaire, we find an hour of time in the interviewee's schedule. The in-person interview is both quicker in the long run and more informative and by building up a conversational rapport, we can take things off topic if required to uncover valuable nuggets of information which we can use.
Do keyword and SEO research in preparation: We decide on key topics to discuss in preparation for the interview so that we cover topics that are of interest to our audience and ask the right questions accordingly.
Use the interview to produce multiple pieces of content: Make sure to cover a diversity of topics during the interview hour. Different parts of the interview can serve as the basis for different stories which can be used on a variety of channels such as social media.

The interviews can provide the crucial link between a piece of corporate activity and the audience's interest. We show the personal story behind the development of say, a mobility software, and help our audience become invested in not just the software, but the brand. And we do this making the most of both our and our client's time.

Would you like to find out how you can turn your team into your brand advocates? Get in touch with us to find out more.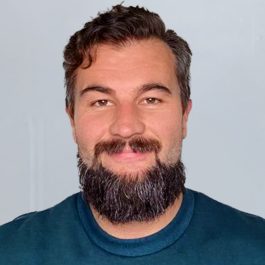 Adam is our MD for Crowd Europe and brings a wealth of experience in marketing gained over a 20 year career. Adam has experience across sport, entertainment, fashion, healthcare and consumer electronics sectors.