Earlier in the year, Crowd carried out a full Social Media Audit for global chain, Asha's Restaurant. From this, we built a brand new website and are executing a digital marketing strategy for them.
Asha's Restaurant is the world's first international Indian restaurant group, currently operating 13 restaurants in 5 countries around the world. This unique concept combines the delights of North West Indian cuisine with contemporary decor, bringing its diners a true sense of modern Indian luxury. Ideal for small gatherings with friends, corporate events or special family celebrations, Asha's Restaurants are both popular with local residents and tourists alike.
The Social Media Audit allowed Crowd to identify where Asha's Restaurant currently stands within its competitor and audience markets and discover the current state of how the business is being perceived on social media. Competitors included in the Audit were Jamie's Italian (UK), Chipotle Mexican Grill, Indian Accent (New Delhi), Pizza Hut (Middle East) and Zaatar W Zeit (UAE). We collected data from Asha's Restaurant and the chosen competitors' social media channels for a month, comparing and analysing it on a daily basis. From this, we got some great insights for each social media channel and could understand how Asha's Restaurant's social media strategy compared to its direct and audience competitors' strategies.
Inspired by Asha Bhosle's lifelong passion for food and their award-winning menu of North West Indian dishes, the dynamic and vibrant new website is the result of months of creative collaboration. Building on the appeal of their original website, Crowd wanted to capture the story behind the food, with a highly creative proposition that plays on the theme of culinary synchronicity and the art of blending together sweet, bold and spicy notes in perfect harmony from kitchen to plate.
Regular diners to Asha's Restaurant and first-time visitors to the website can also find out more information about their latest openings, promotions and competitions with a dedicated news section, or get a virtual flavour for the Asha's experience via the online gallery with its collection of appetising food shots, stylish restaurant interiors, and immersive video content.
Crowd Dubai are absolutely delighted with the results of the new website and how it tells the story of the brand through beautiful imagery. We are also extremely excited to implement the digital marketing strategy and launch some innovative campaigns!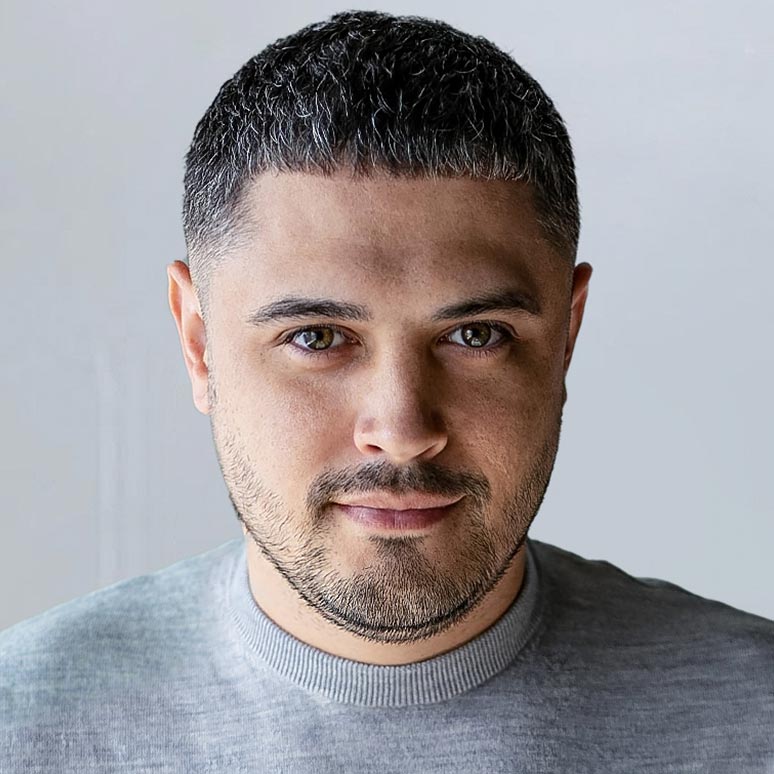 With a background in design and visual communications coupled with a global mindset, Tom takes creative design to an unparalleled level. During his time at Crowd, Tom has successfully led design teams to new heights with raw creative ideas.