NOËL & MARQUET are a leading manufacturer of moulding products for use by interior designers. With a pan-European presence they asked us to produce an SEO strategy which could be built in to their new website.
As with most of our projects and certainly all our SEO work, we begin with research; analysing data from various sources to give us a better understanding of how the current site is performing and how visitors are finding the site at the moment.
In addition we look at what content is popular - what are visitors looking for and are they able to find it quickly?
Understanding our clients markets are key to building on existing successes or uncovering new opportunities, so we look at competitors to see how they are getting found and the tactics they are using.
From this we can perform keyword research which shows us what potential customers are searching for using data from search engines to understand the popularity of certain relevant keywords.
For NOËL & MARQUET, who operate in many European countries, we not only had to look at different languages, but how their products are referred to in different countries. Do you know the difference between a chair rail and a dado rail? Crowd's SEO team find themselves experts in many surprising aspects of our clients' business.
We delivered a strategy that looked at making various updates to the new website to make product identification easier not only on-site, but in search results also; dropping customers to the right product or category whatever their needs or language.
Crowd were asked to take our strategy and turn it into product descriptions through a detailed copywriting process which provided new and optimised copy for 300+ products.
Christophe Simonis, Head of Corporate & Digital Marketing at NOËL & MARQUET said: "Jet and her team made the SEO research and content copywriting for more than 300 products in several languages, involving several people of NMC worldwide. A team with broad expertise that listens, understands and lets the magic play to turn your project into a professional result. Definitely one of the best agencies in their field of activity."
Crowd have delivered SEO results for many clients around the world. Talk to us today to see how we could help you increase your organic traffic and turn your website into a marketing machine.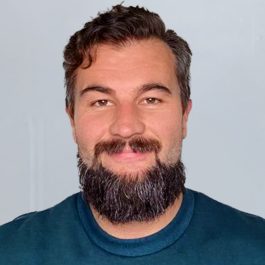 Adam is our MD for Crowd Europe and brings a wealth of experience in marketing gained over a 20 year career. Adam has experience across sport, entertainment, fashion, healthcare and consumer electronics sectors.