Instagram is the 'in' social media platform and has been for a while now. The ease of use that Instagram provides its users and its visual appeal has seen its numbers grow dramatically since its inception. Instagram now boasts over 700m monthly active users and this figure only continues to grow.
Facebook, whilst still a behemoth on social media has certainly been ousted by Instagram as the 'cool' platform to be active on. The IG likability has attracted celebrities and brands, as they flock to try and get a slice of the pie. As mentioned, the ease of use that IG provides is one of its most likeable assets, nevertheless, it is quite astonishing how such a simple platform can be misunderstood by so many, even those with huge budgets.
#TeamCrowd is a global digital marketing agency manned by a team of digital enthusiasts that know a thing or two about Instagram, and we believe that it is the perfect place to show your business off, as well as a great place to curate a personal brand. We've done our research and have compiled 5 tips to give you an Instagram feed to be proud of.
1). Find your style. Instagram's simplistic focus on eye-catching content enables you to curate a professional feed with only a little effort. Don't fight this, use whatever you're passionate about as the antagonist for a stunning feed that will resonate with your audience. @Xceed_World have found their youthful niche with a feed full of party/lifestyle imagery perfectly reflecting their brand.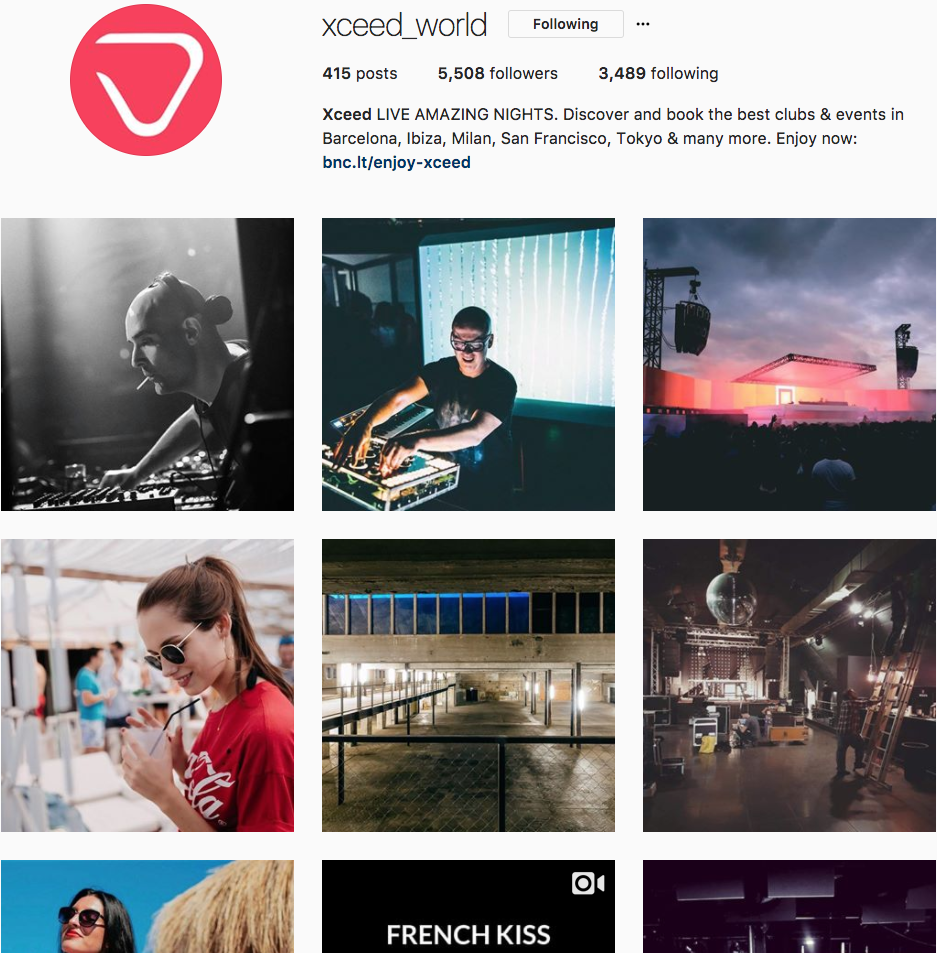 2). Consistency is key. Whether you want an edgy minimalistic fashion feed or a vibrant stream of stunning travel images; make sure you know what you want and stick to that. Over time, sticking to this level of consistency will only benefit your social media game. @missunderground provides a flow of images inspired by the London Underground. Dark, minimal and consistent, and we aboslutely love it.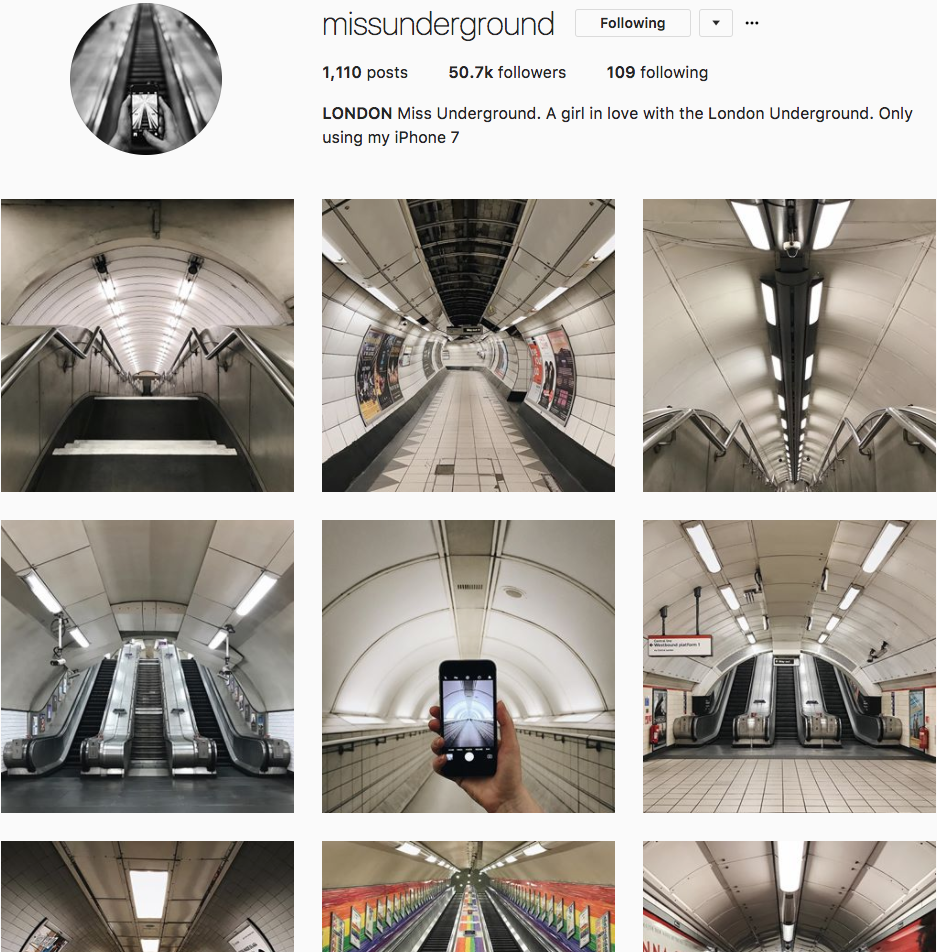 3). Use the filters. The filters that IG provide allow its users to turn their amateur potential into professional looking artwork. Filters go hand in hand with the theme, pick a filter that suits your brand and stick to that filter. Some of the Crowd faves include Clarendon, Gingham and Valencia. Make sure you don't overdo it though, keep it authentic, @AdventureOfAUnicorn has found her niche with stunning pictures of her world travels with a slight red/orange filter over the top.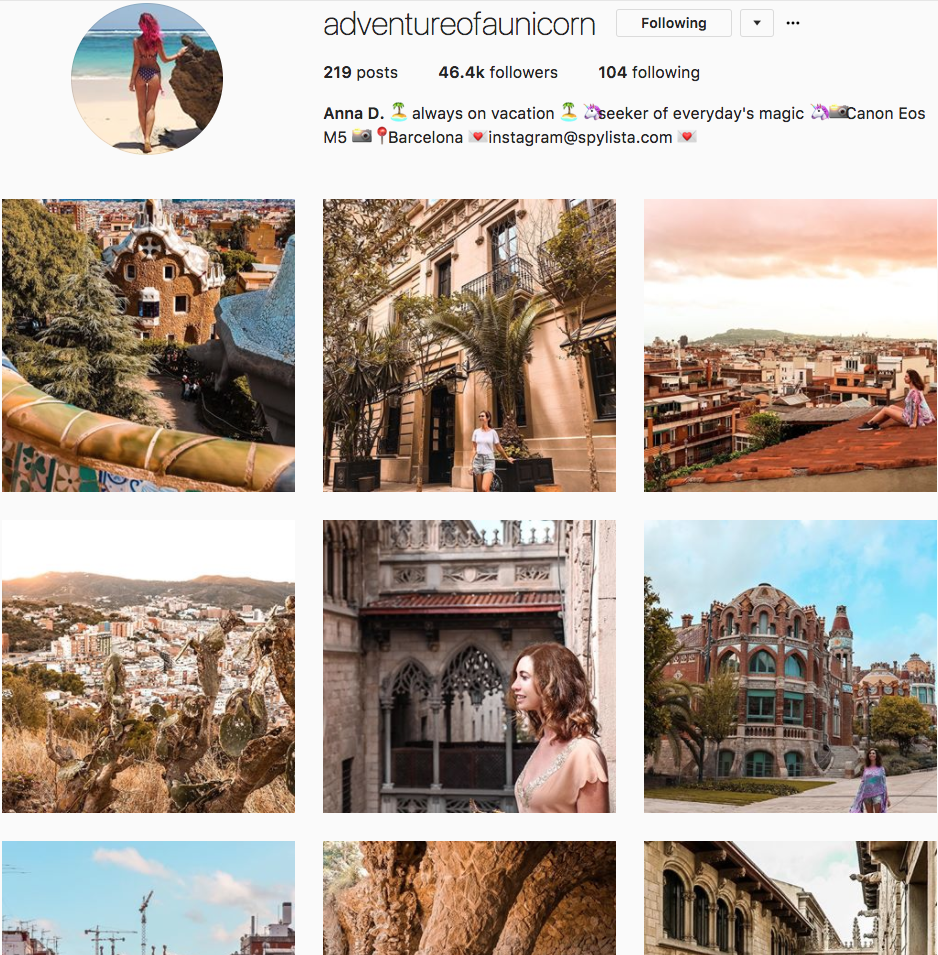 4). Outline Your Colour. Some accounts hone in on a colour that reflects their theme. If you're an 'outdoorsy' kinda guy then green and blue may suit you. A sunset seeker? Then maybe red, orange and yellow tones should makeup your feed. A colour will help to add to the consistency of the overall theme and really make it stand out. @DreamTravelSpots follow a beautiful colour transition theme, going from blue, to purple, to pink, and so on...
5). Grid that IG. If you want to take it to the next level, then maybe consider trialling a grid format. These have been around for a while, yet few people go to the effort of following one. We can't state how much these show off your creativity and put your content on a pedestal. You may want to put a quote up every other picture, or maybe you really want to push your creative edge like this stunning Instagram feed by musician @fredricklongmusic.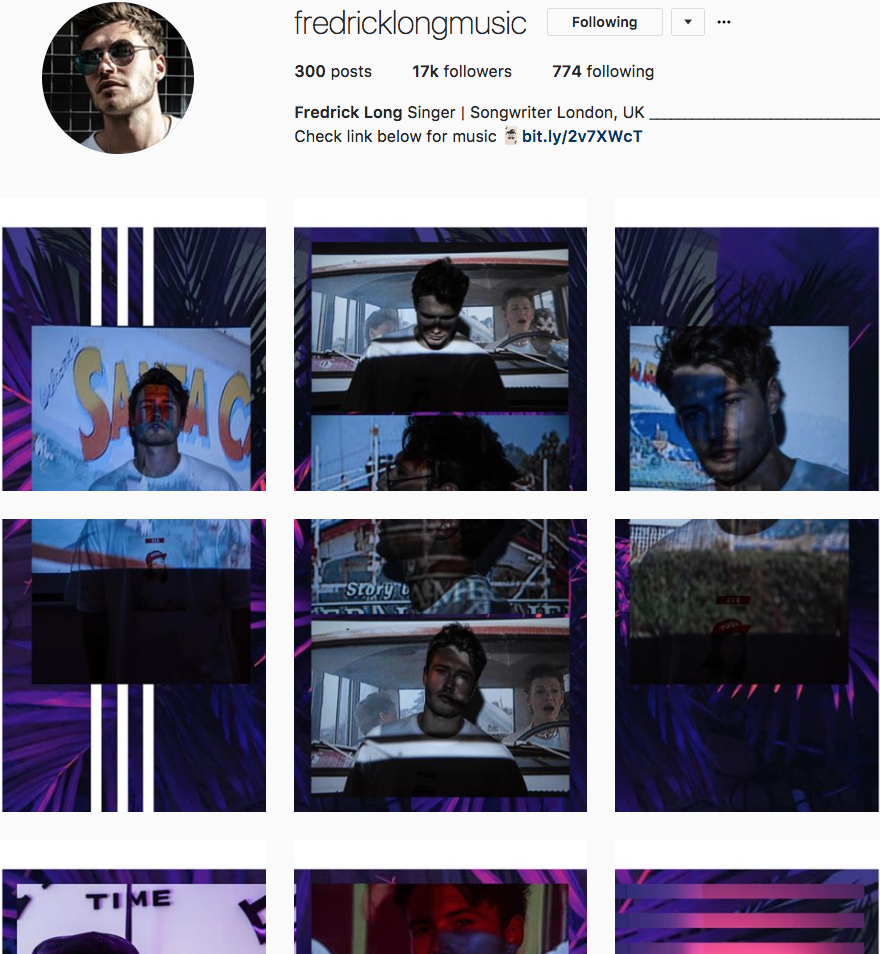 It's important to understand that the key to a truly stunning Instagram feed is to own it. All of these tips compliment each other and help to curate a feed to be proud of, but if you really want a unique Instagram then experiment and find out what works for you. These steps are easy to introduce, whether you're a business, celebrity or an average Joe trying to show the world your hobbies. So dust off the DSLR, and get your #GramGame on.
So, that's the feed sorted, now what about Instagram stories? With so many story offering platforms out there we've got all you need to know on the #StoryWars.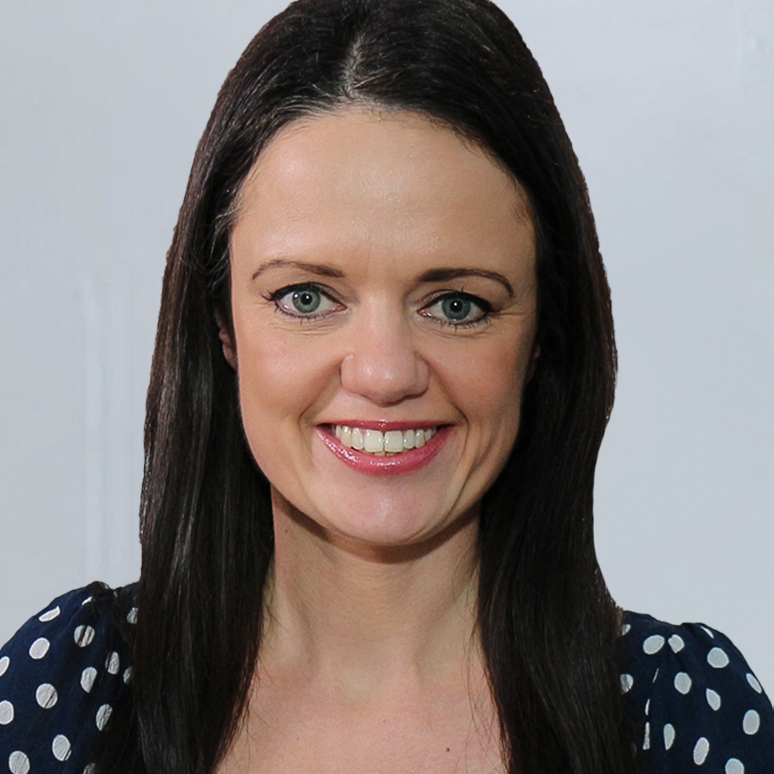 Emma has been leading specialist digital teams in different global markets to deliver a world-class product for clients. She has experience across travel, entertainment, automotive, retail and consumer electronics sectors.