COVID-19 impacted brands in such a way that they had to cancel campaign pre-launches, campaign production, and pause campaigns as a whole. COVID-19 has altered how companies interact with their customers. As daily life changed during the pandemic, brands had to adjust their sales strategies and marketing plans to account for global restrictions.
However, influencers were able to fill this content void as they could create content at home or in different locations they had access to. This is where the rise of Influencer marketing spiked, particularly Micro-influencers.
Micro-influencers may not receive as much attention as well-known creators, but they are the true heroes of creator marketing campaigns. When you need real engagement on your content, collaborating with a micro-influencer gives you an instant "in" with a niche audience. They can generally offer a higher conversion rate because they have a more targeted, niche audience, making them ideal for brands with sales-focused KPIs in social media marketing.
The benefits of working with influencers.
For many brands, collaborating with influencers is the best marketing plan with some of the following benefits:
Drive sales

Get more leads

Increase website traffic

Build trust for your brand

Reach a bigger audience
With the help of influencer marketing, brands can engage with customers, elevate their content, and build more direct and organic relationships with them.
What is the role of an Influencer?
The purpose of an influencer is to assist you (the brand) in creating genuine interest in your products. They provide information about your products in a very unique and impartial way through their great storytelling on social media platforms and produce content that achieves much better resonance and cut through as they understand your audience better than a brand ever could. This puts the brand into a creative setting that audiences will engage/connect with on a deeper level (vs a typical brand ad).
The main benefit of an Influencer is that they do what every brand seeks: Grabbing your audience's attention.
The different types of influencers.
When brands locate the correct influencers to work with, they can make more than five times what they invest in doing so.
Mega-influencers with more than a million followers (celebrities)

Macro-influencers with 500K to 1 million followers

Mid-tier influencers with 50K to 500K followers

Micro-influencers with 10K to 50K followers

Nano-influencers with 1K to 10K follower
By getting to know each one, thinking about how they differ, and comparing the advantages to your business objectives, you are able to choose which influencers are most suitable for your brand.
Working with Influencers.
One way of going about this is through collaborations. You (the brand) send over free products in exchange for content creation and promoting the benefits of your product. The alternative way is by partnering up with a signed agreement to pay them for their services of promoting your product or service. One of the other features of paying influencers (vs just sending product) is that a brand can have a bit more control over the content - we want to give influencers some creative freedom as that's where the power lies, but it enables brands to ensure the content is appropriate and accurate.
As a brand you will need to do the correct research and create a strategy on your goals that you want to reach, as well as the messaging that you want to share to your target audience. With a plan set around your goals and needs, research will need to be done to reach out to the correct influencers who suit your brand messaging and goals.
Questions like, are they legit? Do they have a genuine and engaged community? Do they currently promote similar products or services? Have they worked with similar brands before? Would need to be taken into consideration to work with the right influencers. It's not all about numbers, but the suitability of that influencer for your particular brand.
What type of Influencers work for your brand?
Let's compare micro/nano influencers with macro/mega influencers.
Micro-influencers
The micro-influencer is a person with a comparatively small fan base. Don't get despondent by their little viewership; collaborating with them can be more beneficial to your company than bringing on a major celebrity.
Therefore, you might be wondering: Why are micro-influencers more effective than, say, enlisting Leonardo DiCaprio to do promote my brand for me?
These more specialised, more compact niche influencers establish stronger bonds with their followers and increase engagement.
In fact, influencers with 1,000 followers generated 85% more engagement than those with 200,000, and engagement tends to decline as follower numbers rise.
In addition to getting your service or product in front of the correct people, using micro-influencers who are popular with your target market adds a shiny layer of social proof.
Here are some Pro's and Con's of a Micro-Influencer:
Pro's:
Affordable

Niche Markets

High engagement rates

Higher conversion rates

Achieve a higher yield of content over a longer period of time
Con's:
May have less experience with brand partnerships

Less brand recognition and awareness

Difficult to reach new consumers
How can you tell if it will work for your company, you might be wondering?
So, how engaged is your target market on social media? In particular, Facebook, YouTube, or Instagram? or perhaps a certain blog?
If they are, you probably have tremendous potential with micro-influencer marketing. It allows you to interact with your audience in the online spaces where they are most engaged.
And while B2C companies usually reap the greatest benefits from micro-influencers, this is not to argue that B2b companies cannot as well.
There may be a chance for a local content creator in your industry to discuss your product and spread the word to their active community if they are active online.
It all comes down to focusing on the platform where your product or service makes the most sense and will be accepted.
Mega-influencers
The top level or top surface of the influencer pyramid, these people have sizable fan bases and post frequently on social media. They can choose from a variety of sponsorships and engage in a variety of brands partnerships or advertisements.
Due to their high demand and exorbitant fees, mega-influencers can at times be challenging to entice to a brand collaboration. You may need a larger budget to be spent on a single campaign or project with a single individual because they are likely to be more costly than micro or even macro influencers in the same field. In contrast, brands could collaborate with several smaller creators, expanding their budget across a few creators.
Here are some Pro's and Con's of a Mega-Influencer:
Pro's:
Bring awareness

Reach a large audience

Bring credibility to your brand

Higher conversion rates
Con's:
They are picky, your brand has to align with theirs

Very costly

It can be time consuming and slow

Normally only post once, unless it is a larger scale ambassador campaign

Likely to be working with several brands at once
Mega-influencers will collaborate with brands on campaigns that aim to increase exposure, brand recognition, and eventually sales. When it comes to opportunities to view and buy, megas are better partners than micros or specialists, who often command authority and respect inside a particular specialty.
Influencer marketing takes many different shapes. To engage with creators effectively, it's becoming crucial and demands a level of precision and transparency. By mixing their voices with that of your brand voice, you are able to boost your ROI and significantly expand your marketing initiatives.
To elevate your brand through Influencer marketing, get in touch with us today.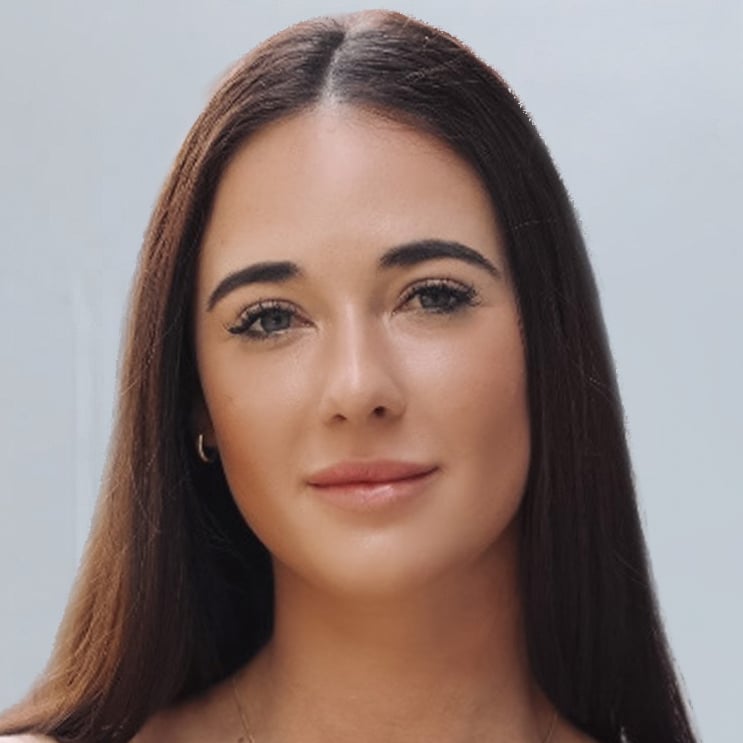 Genevieve is a skilled social media professional who elevates brands, cultivates client relationships and adapts to the dynamic social media landscape with her unique approach and innovative digital solutions.