How an open sourced challenge created innovation through collaboration
Great minds think alike? Well, not according to our latest collaboration with StoryFutures - a forward-thinking R&D programme based at Royal Holloway, University of London. StoryFutures run workshops and labs that bring together a diverse range of thinkers and thought leaders to solve creative and business problems. Their ethos is to 'place innovative storytelling at the heart of next-generation immersive technologies and experiences', and we were delighted to help alongside our longtime partners Prodigio.
Rising to the challenge
Our StoryFutures collaboration started with a brief. But instead of a brief given out to a small number of agencies, this brief came in the form of an 'Open Collaboration'' and was circulated to a wide range of different companies - each with their own specialisms. From this vast pool of responses a lucky few (including us) were picked. The successful collaborators were invited to a 2 day StoryFutures workshop where those selected were able to find out more about the project before pitching to the StoryFutures team and their client.
In a usual callout for commercial proposals, a client will write a request for proposals (or RFP), then companies will compete with each other, each writing a perfect solution as they see it - "here's how we see your project and this is what we'd recommend for you in response". It's quite a distant process, where we all go away and come up with fantastic solutions, and is perhaps somewhat hit-and-miss in terms of understanding what would really make a difference to a business and its customers, rather than just what's written in black and white in the RFP.
What is 'Open Collaboration'?
Unlike a pitch where you never meet the competition, the StoryFutures experience was one of true openness where everyone worked side by side. Clients, facilitators and creatives are all placed in the process together for an extended callout. It's a process which breaks down many of the traditional barriers. Instead of a short conference call to ask a few quick questions, the client is at the heart of the workshop, and able to provide knowledge and insight that would never normally make it into the pitch process. Not only is it incredibly interesting, it also enables the pitch teams to deliver a response far more fitting to the needs of the project.
As well as providing feedback to the teams, the client can feed directly into the creative ideas. They also get to observe the creatives as they work, and begin to build working relationships before they decide which creative provider will help them fully achieve the objectives of their project.
Learning Curve
The process can feel somewhat uncomfortable and counterintuitive at times, but the openness of the project - the ability to spark ideas off each other, and test concepts to see if they work before committing to them - is the key to great outcomes. All parties are working towards a common aim - to reach an innovative and workable idea for a prototype. For all of the companies involved in our workshops, the 3 days of immersion led to genuinely new creative and commercial possibilities.
Better understanding makes a better pitch
Finally, we were all part of the pitch too. We enjoyed watching our 'competitors' deliver their presentations, for both the content and the way they described their prototype ideas. And although the pitch teams were all given access to exactly the same research and experts, each responded differently. Everyone can learn from participating fully like this. We listened to the questions and concerns of the client, what they liked and what they didn't and how they'd like to see certain aspects of the idea developed. Even the Crowd x Prodigio pitch seemed to evolve as we delivered it, taking all that we'd learned, absorbed and understood on board.
The good news is, that at the end of this, we actually won the Challenge and are now able to spend 3 months developing a prototype of our idea to be rolled out to the public in June.
Big news about to break!
And as a result of all of this, an exciting new client announcement follows soon!
All imagery courtesy of StoryFutures
StoryFutures is funded by the AHRC.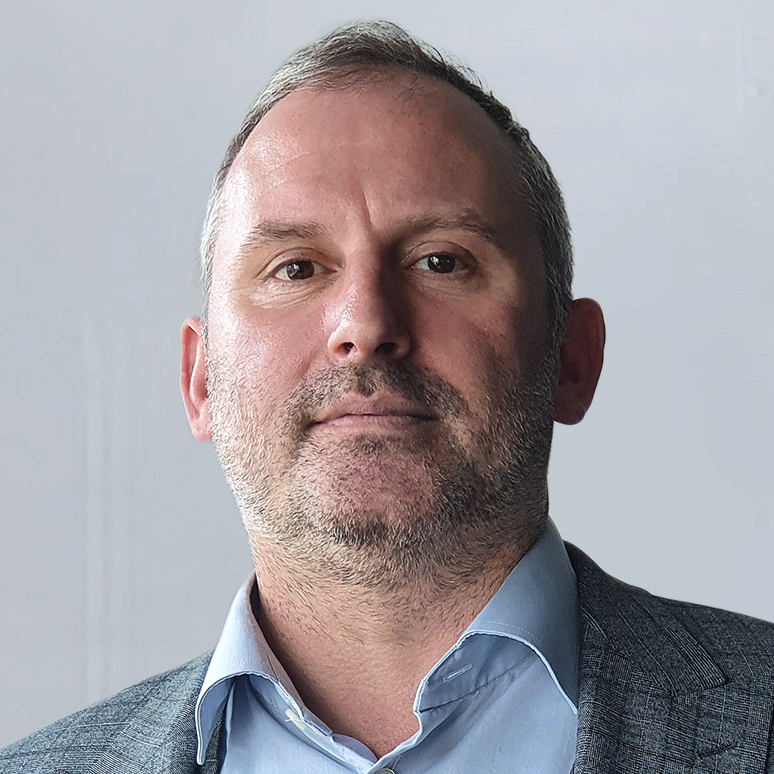 Jamie has a passion for digital, and leads a team of designers, content creators and programmers that constantly push the boundaries in the world of digital.