Crowd are helping a new client to break through the online Indian and South Asian grocery market, Heartyy Fresh.
Heartyy Fresh is USA's Largest Online Indian Supermarket, helping to tackle the problem of the long online searches for specific Indian food products by bringing it all together under one app. They have a range of products from fresh fruits and vegetables to bakery items, which are delivered from neighbourhood stores.
Our talented team are creating a global social media campaign to encourage more users to download the app and attract more leads. The advertising content will include lots of illustrations and graphics from our design team, as well as repurposing lots of their own original content. We will also advertise on the platform Next Door, to help connect with certain local communities and attract local customers.
A test audience in California has already been using the app and Heartyy Fresh' services in which we can learn lots from.
Focusing on asian markets and NRI's (Non residential Indians), this is a great opportunity to watch this brand grow and expand throughout the US, the UK and further, creating them into a global client. We look forward to being a part of Heartyy Fresh' journey!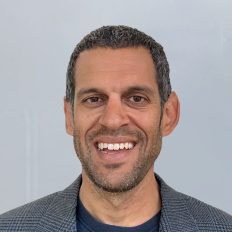 Deepa is heading up the US office and uses creative content for the purpose of invoking change and self-discovery in organizations throughout the world.