The rise in tourist demand for domestic breaks instead of international holidays is very much in full swing around the world. And the United Arab Emirate experience is an interesting example of how travel businesses are adapting to it.
With borders easing after lockdown more quickly than most countries, a stop-start influx of international tourists towards the end of 2020 and January 2021 made for difficult choices as to what to promote.
Most forward-thinking campaigns were extensions of a domestic tourism offering that focused on authentic local experiences, privacy, and high-end luxury. Short trips to different emirates broadened the appeal.
Stuart McNair, Managing Director at Escapes Middle East, makes the point when he told Amplify Travel & Tourism magazine: "Luxury travel will always be the first segment to bounce back, as HNWI have the means to travel safely and afford more private escapes. We expect to see the rise of private island trips and private villas and homes in 2021."
"Safety will be at the forefront of HNWI decision-making when it comes to planning a trip," he added.
In the case of the UAE, extensive global messaging about the safety measures the country has taken has preceded surges in bookings.
These and similar stories are playing out across key markets around the world. Every travel brand must pursue the same safety-first communication strategy if they are to build visitor confidence over the coming months.
One interesting thing about this new marketing message is that it is extremely personal. Just as a small example, I have a family and I lead a team. It's very important to me that everybody feels safe and protected at home and in our work environments, wherever they are.
Boosting Confidence With Domestic Tourism
If travel brands can raise confidence with the right communications to their customers, they will be building a new level of customer trust that extends out to their customers' social and professional circle as well. This is perfect marketing. Doing the right thing for your brand and for your customer has never been so important.
But how to do this?
To convert a cautious prospect to a confident customer requires an end-to-end, cross-platform approach to the customer communications journey.
Well-balanced destination marketing campaigns must integrate clear and up-to-date messaging regarding Covid-19 safety protocols.
From a booking perspective, the travelling public remains suspicious of every travel destination, no matter what the rules are. Those that are safe today may be risky in the future, so the logic goes.
This means that to deal with customer worries, one should integrate a series of single-click interactions as the customer travels through the digital sales journey that satisfy both product curiosity and allay health fears.
But while this new marketing framework is essential, on the product side, travel firms must also present a series of options that rely on giving visitors and residents alike emotionally engaging local escapes.
So, what are the themes that will engage emotions? Our research tells us that there are three significant elements in play that have either been accelerated by the pandemic, or created by it:
Local identity
Environmental awareness and sustainability
Wellness
Properties, destinations and experiences that present a strong local identity have increased potential to capitalise on growing visitor interest in experiential and sustainable travel. In the UAE that has meant sailing with dolphins in the fjords of The Musandam, enjoying the unique buzz of the country's ultra-modern cities and escaping to the deserts of the Saudi border have had a real impact.
The point is that each of these examples is unique to the UAE and can be found nowhere else. Every tourist market needs to push its own differentiators considerably harder than before the pandemic.
Environmentally conscious travel and sustainable hotels, villa and apartment stays are an essential part of the HNWI holiday experience as wealthier individual break out from 'pandemic fatigue'. But environmental issues are becoming central to mass market traveller sentiment too.
Wellness has had an important place in the tourism product mix for decades. But the pandemic has caused a shift – wellness now needs to be factored into the wider offering as a standard.
Creating physical, spiritual and mental wellbeing packages that promote prolonged periods of positive downtime gives destinations – hotels in particular – an exceptional opportunity to attract new and lucrative traveller audiences this year.
For further insights, see our full Amplify Travel & Tourism eBook here. To speak to Tom, contact him via LinkedIn here or email him at tom@thisiscrowd.com.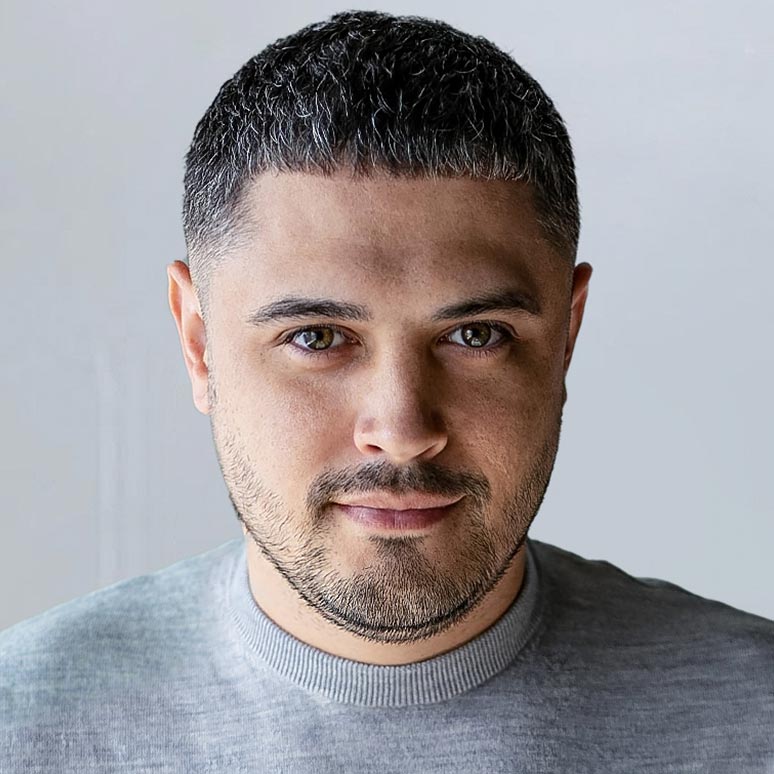 With a background in design and visual communications coupled with a global mindset, Tom takes creative design to an unparalleled level. During his time at Crowd, Tom has successfully led design teams to new heights with raw creative ideas.