DENSO has partnered with Crowd to create and implement its European social media strategy across four channels: Facebook, LinkedIn, Twitter and Instagram.
DENSO is the second largest mobility supplier in the world. Renowned in the industry as a Tier 1 provider of advanced automotive technologies and systems, the DENSO name is gradually gaining recognition among European audiences. With headquarters located at the World Trade Center in Amsterdam, DENSO operates across 35 locations within the region, powered by 17,000 employees specializing in R&D, manufacturing, sales and corporate services.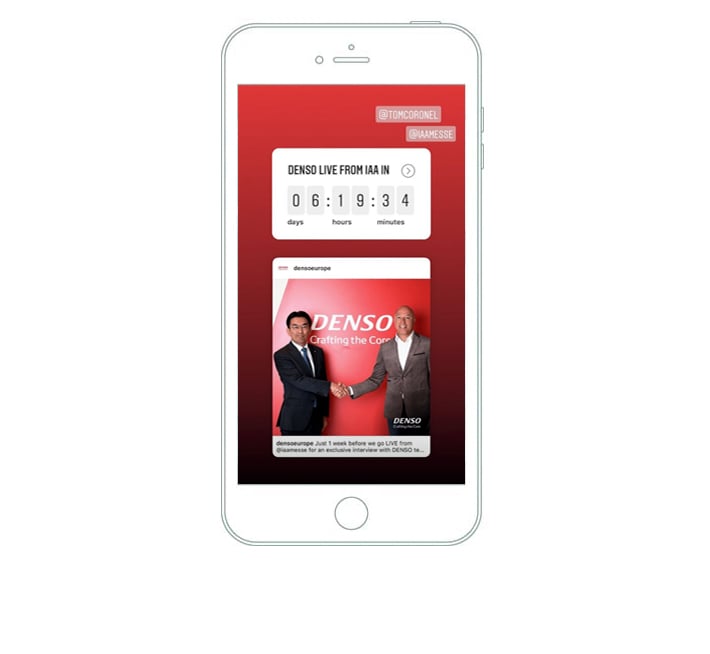 Our main objectives for DENSO's social media channels are to:
Raise awareness of DENSO as a brand and as a company.
Build DENSO's innovative brand image among European audiences.
Strengthen DENSO's reputation among potential new recruits.
Before delving into the strategy, we started with a discovery workshop where we got a deeper understanding of the brand and its story.
We then developed a comprehensive social media strategy and are now creating monthly social calendars along with assets and a plan for sponsored posts.
As part of our social media management service, we attended the 2019 IAA Motor Show in Frankfurt, where we reported live from DENSO's IAA Press Day event. Here we covered an interview with DENSO technology experts hosted by famous racing driver and regional DENSO ambassador, Tom Coronel, live on Facebook. You can see the interview here.
IAA is the biggest mobility event of the year with its distinctive four formats: IAA Exhibition, IAA Conference, IAA Experience, and IAA Career. Everyone in the automotive industry will be there. This year's IAA in Frankfurt is the leading international platform for the very latest developments in the world of mobility. The event which runs from September 12th to the 22nd to trade visitors and the general public. There they will be able to see for themselves the hottest brands, suppliers and newcomers in the industry, as well as innovative mobility service providers, high-tech companies and start-ups from all over the world.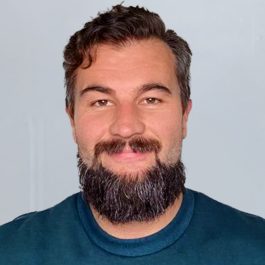 Adam is our MD for Crowd Europe and brings a wealth of experience in marketing gained over a 20 year career. Adam has experience across sport, entertainment, fashion, healthcare and consumer electronics sectors.