The Chinese tourism and luxury goods industries have begun to see significant growth in the last few years, following a steep downturn in the wake of the COVID-19 pandemic. The announcement by the Chinese government to open all borders has the potential to further boost these markets. According to data from the National Bureau of Statistics, the number of domestic tourists in China reached 1.8 billion in 2020, despite the challenges posed by the COVID-19 pandemic. Meanwhile, the luxury goods market in China is valued at over $100 billion and continues to show strong growth potential. However, competition in these industries is fierce, both from domestic and foreign companies, and understanding the Chinese consumer market is crucial for success.
In this article, we will explore the current state of the tourism and luxury goods industries in China, the potential impact of the Chinese government opening all borders, and strategies for successfully marketing to Chinese consumers in these industries. We will also examine who is driving the market forces.
Open for business
The announcement by the Chinese government to open all borders has the potential to bring significant changes to the tourism and luxury goods industries in China. The tourism industry is expected to see a boost as more domestic and international travellers will be able to visit China. This could lead to an increase in demand for travel-related services such as accommodation, transportation, and tour packages. Furthermore, opening of borders can lead to new opportunities for luxury goods producers and sellers, as consumers will have access to a wider variety of luxury products and brands. Additionally, the opening of borders will likely increase competition in the luxury goods market as more foreign companies will be able to enter the Chinese market. However, it is important to note that this opening of borders may also pose challenges for companies operating in these industries, such as changes in consumer behaviour and increased competition, which will need to be taken into account when developing marketing and business strategies, for example:
Leverage social media and e-commerce platforms: Chinese consumers are highly active on platforms such as Weibo, WeChat, and Tmall. Companies can use these platforms to reach and engage with their target audience through influencer marketing, social media advertising, and live streaming.

Understand cultural differences: Chinese consumers have different preferences and expectations when it comes to luxury goods and travel. For example, they may place a higher value on exclusivity and personalisation. Companies should conduct market research to understand these cultural differences and tailor their marketing strategies accordingly.

Develop mobile-first strategies: Chinese consumers are highly mobile-dependent and often use their smartphones to research and purchase products. Companies should develop mobile-optimised websites and apps, and invest in mobile advertising to reach their target audience.
In terms of business strategies, here are a few examples of what companies in these industries could do:
Establish a strong local presence: Chinese consumers may prefer to purchase from companies that have a strong local presence and reputation. Companies can establish a local office, partner with local businesses, or acquire local companies to build a stronger presence in the Chinese market.

Offer after-sales services: Chinese consumers place a high value on after-sales services, such as warranties and repair services. Companies should invest in offering these services to build customer loyalty and trust.

Invest in innovation and R&D: To stay competitive in the Chinese market, companies should invest in innovation and R&D to develop new products and services that meet the changing needs of Chinese consumers.

Compliance with the regulations: It is important to understand and comply with the laws and regulations related to luxury goods and tourism in China, as non-compliance can result in penalties or even a ban on business operations.



A luxury generation
Chinese consumers, particularly the younger generation, are increasingly becoming the major driving force for luxury goods consumption. They are typically between the ages of 20 and 40, with a high level of education and a growing disposable income. Chinese consumers have a preference for luxury fashion, watches, and jewellery. They are also becoming more interested in luxury travel experiences, such as high-end hotels, cruises, and exclusive tours. Chinese consumers value exclusivity, personalisation, and excellent after-sales services when it comes to luxury goods and travel. They also tend to be more brand-conscious and loyal to the brands they trust. In fact, Gen-Z, those born between 1996 and 2010, represent 16% of China's total population. Whilst this is obviously not a huge number, if we're looking at the future this generation is set to become a major player in the luxury market.
The Gen Z population in China, especially those born before 2000, have become a crucial consumer group in the market. As a marketer, it's essential to understand your target audience for effective marketing campaign planning and execution. The Chinese Gen Z displays a globally-conscious, confident attitude, with a focus on financial independence, socialising, and personal development (as per a 2022 CROWD research study). FlyPig, a travel company under the Alibaba group, found that this generation is mainly interested in entertainment, society, games, technology, and military information.
Marketing in the tourism and luxury goods industries in China requires staying informed of government policies and regulations that may affect business operations. These policies, including foreign investment, trade, and e-commerce regulations and specific policies for the tourism and luxury goods industries, impact ownership structure, store number, product pricing, labelling, and quality. It's also important to keep up to date on anti-monopoly, consumer protection, and tax laws. Seeking legal and compliance advice is crucial for ensuring a smooth and successful business operation in the Chinese market.
Care for health
The post-pandemic era has seen a significant rise in demand for healthcare products in China as people have become more cautious about their health and wellness. The increased focus on health has resulted in a growing market for supplement products, and this presents a great opportunity for healthcare companies to expand into the Chinese market.
With the easing of restrictions and the gradual opening of borders, international healthcare companies will now have better access to the Chinese market. This presents an opportunity for companies to bring their high-quality, innovative products to the Chinese consumers and tap into a growing market that is hungry for reliable and effective health solutions.
Additionally, with the Chinese government's focus on improving healthcare infrastructure and access to health services, there are numerous incentives and support systems in place for international companies to enter the Chinese market.
The Future is Luxurious
The post-pandemic era and the opening of borders present a unique opportunity for healthcare companies to tap into the growing Chinese market and offer their products to a health-conscious population. With the right strategy and approach, companies can take advantage of this opportunity and establish a strong presence in the Chinese market.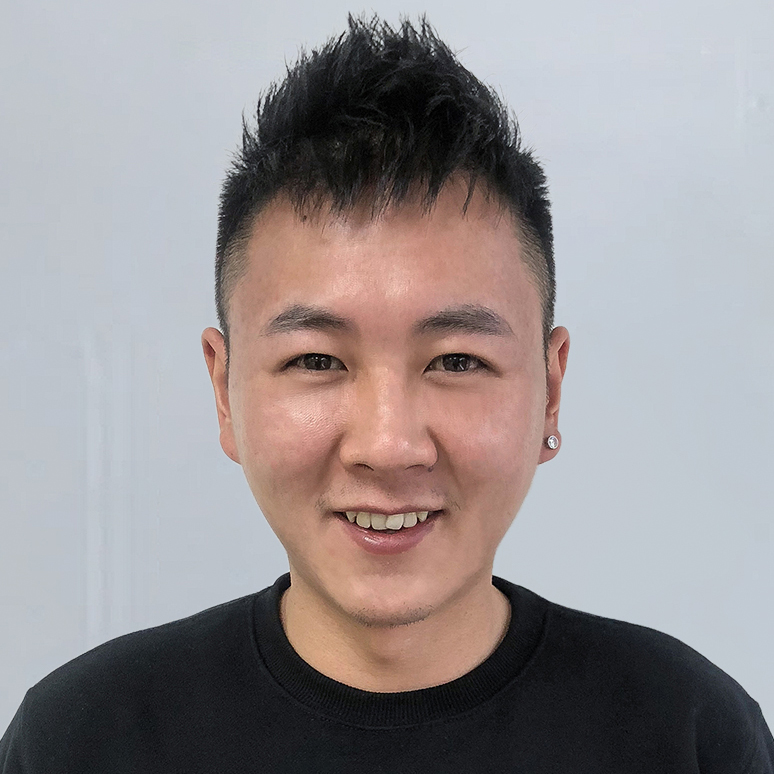 Joining Crowd after completing his Masters Degree, Jensen heads our offices in China and works with clients looking for expertise in the Chinese market as well as Chinese clients looking to market themselves outside of China.