There is a great divide in the political landscape of society. Big brands are starting to take a moral stance on social media around politics. It is unknown whether this is part of 'humanising' the brand or a marketing strategy to target specific consumer demographics. However, many argue that there is nothing to lose by polarising views.
WEIGHING UP THE RISK
Matthew Charlton, chief executive at Brothers and Sisters, explains to Campaign "There is very little evidence that all of the gander and sentiment expressed socially ever translates into real jeopardy for brands. There is very little risk in these brands getting involved in the social flow as it makes no difference to sales either up or down, it's just another bubble."
He points to the fact that BP saw very little declines in sales when it flooded the Gulf of Mexico. A sale perspective would state that the purpose of social media is a way for businesses to advertise products B2B and B2C. It provides a 'means to an end.' If this is the case then why would Reebok bother to create and post content like the example below?
Even if engaging with brands on social media is proven to have no effect on sales, Reebok is experimenting with how the positive sentiment of politicising posts could pay off for them in the future. This approach aims to make the brand "More human" as stated by their Global Experiential Director, Inga Stenta. If this goes wrong as previously stated, there is very little evidence that it impacts sales long term. This data from the 2016 Washington Post exit polls may explain who they were targeting:
"Over 55% of people aged 18-29 voted for the Democrats"
This is further supported by data from PewResearch, 2016 which states why they were targeting this demographic:
"Millennials (currently aged 18-33) are the most liberal age group... and have overtaken baby boomers as America's largest generation"
While the word 'Millennials' is made in reference to nearly everything nowadays, it is undeniable that they are now the biggest working demographic. They also control $2.5 trillion in spending power. This arguably makes them the most valuable demographic for businesses to be targeting. It's an interesting tactic from Reebok, with the tweet going viral, maximising their views and gaining as many likes as President Trump's. So while engagement isn't proven to have any effect on sales, well-timed posts displaying the moral superiority of your brand values may be worth experimenting with, even if just for the chance of it going viral.
Some argued that this was hypocritical from Reebok, who consistently promote an ideal body type with their fitness model adverts. Compare this to Protein World's controversial tube station advertising banners. Link to the controversy here. Protein World and their refusal to back down on Twitter claimed that the controversy turned them from a relatively unknown brand to an overnight success. Such is the power of controversy on social media. This would suggest that politicising posts taps into something deeper than conversions to a website. It would also suggest that social media is much more than a sales funnel. Engagement matters in getting as much reach as possible for a brand's message - despite the pseudo-intellectuals that may say engagement doesn't matter. An extreme example of this was visible only a few months ago as Uber lost 200,000 customers from the hashtag #deleteuber. A PR crisis-management disaster.
FINDING YOUR TRIBE
Larry Alton on Forbes in 2017 recently stated "According to Cone Communications, 70 percent of millennials are willing to spend more with brands that support causes they care about."
We can expect to see Social Media becoming more and more politicised in its function. Brands are connecting with their consumers via morally-driven content. Engagement in the context of politicised posts may serve the purpose of finding the tribe of a brand. This in itself may provide some very valuable insights for marketers.
Generation X and Millennials are beginning to redefine corporate culture. Could we see these social media boycotts from negative publicity carrying more weight? In any case, the relationship between PR and social media will become stronger than ever.
Adam Snyder, writing for Adweek, summarises this: "Say a company like a bank, insurer, pharma company, etc. is looking to build a relationship with an audience that's based on trust. Should the social media strategy emphasise placing a series of ads on Facebook that say, "We have great products," or rather focus efforts on earning media that will ultimately reach News Feeds? The answer is clear, but it represents a fundamental shift on how the agency-sphere and its clients view the role of social media."
THE SOCIAL REVOLUTION
Revolutions in previous times were built on word-of-mouth, now they're built on electronic word-of-mouth. We might only be witnessing the beginning of the power this will have over society. Every generation from now will be born with an inter-connected device in their hands.
High engagement rates when in relation to politicised posts may start to be an example of social proof for a cause and a brand. Many marketers neglect psychology in favour of logic, statistics and data when the thing that drives people is emotion. Could an appeal to the values of consumers be the new way to connect with them? Whether high engagement rates on politicised posts will actually affect sales is not yet seen. One thing we know for certain is that younger consumers with politically charged views are becoming more serious over the companies they buy from.
As an award-winning global digital marketing agency, we have plenty more for you, click here to see more thought-provoking content on all things marketing.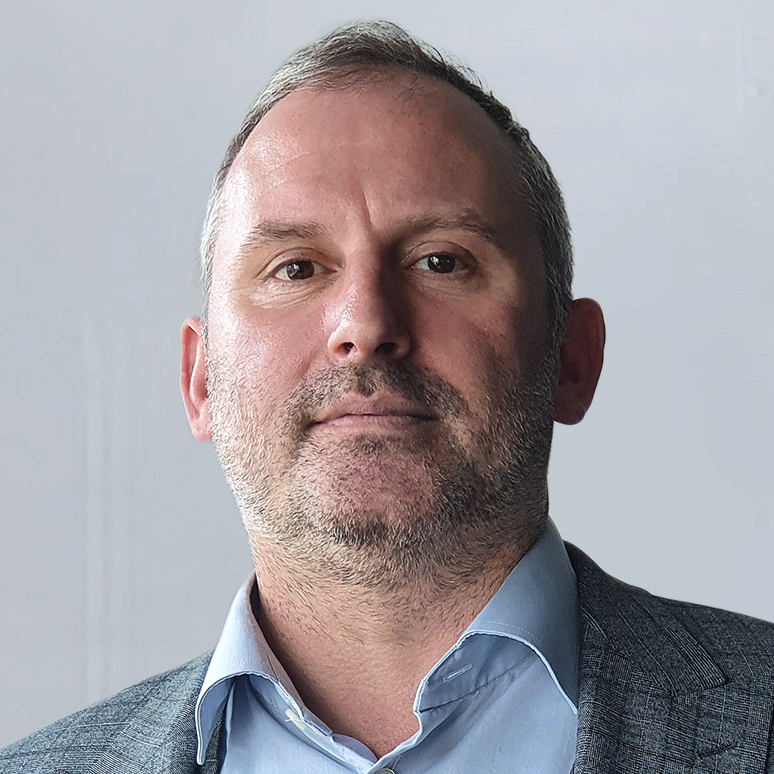 Jamie has a passion for digital, and leads a team of designers, content creators and programmers that constantly push the boundaries in the world of digital.