Crowd launch UK websites for Asha's global Indian restaurant chain
Brainchild of Bollywood singing legend Asha Bhosle, the Asha's high-end Indian cuisine concept now operates six restaurants across the Middle East and two in the UK. The group, which is headquartered in the UAE, first approached the Dubai office of the Crowd digital marketing agency to design and deliver online marketing for their GCC restaurants. Impressed by the strength of this project - and the results achieved - Asha's commissioned Crowd to design and build websites for their UK operations in Birmingham and Manchester.
Shared DNA, different messaging
Given the diverse individual requirements of the two restaurants – each having a very specific profile within its own locale – the two websites share brand DNA but carry different messaging. The Manchester site focuses on the extraordinary Asha Bhosle backstory and heritage, whilst its Birmingham counterpart concentrates on its preeminent status in what is regarded as the curry capital of the UK. Both sites, however, convey the sheer opulence of the Asha's experience and the restaurants' shared passion for authentic contemporary Indian cuisine. Similarly, a new "A-listers at Asha's" page on both sites highlights celebrities and stars of screen, music and sport spotted at the chain's restaurants, many through Asha Bhosle's remarkable connections in the upper echelons of Bollywood and world music.
From a design perspective, Crowd's approach was to re-think the user experience from the ground up – redesigning the layout and content hierarchy. Fully optimised for SEO, the websites' sleek architecture makes for intuitive navigation and a fast, responsive user experience. The all-important menus are easy to access across all devices, as are details of the restaurants' multiple awards and industry recognition.
New photography and art direction
Working with a rich palette of burgundy and parchment textures, the new sites place stunning new food and interiors photography – commissioned and art directed by Crowd - front and centre stage. The result is a site that does justice to the unique Asha's experience, providing a real flavour of the restaurants' dedication to creating Indian food at its finest.
Launched in July of this year and supported by on-trend social media and email marketing campaigns, also delivered by Crowd, the new websites are perfectly placed to enhance Asha's already burgeoning reputation on the UK restaurant scene.
Do you want to improve your digital marketing? Get in touch with us and we can help you, just like we did with Asha's.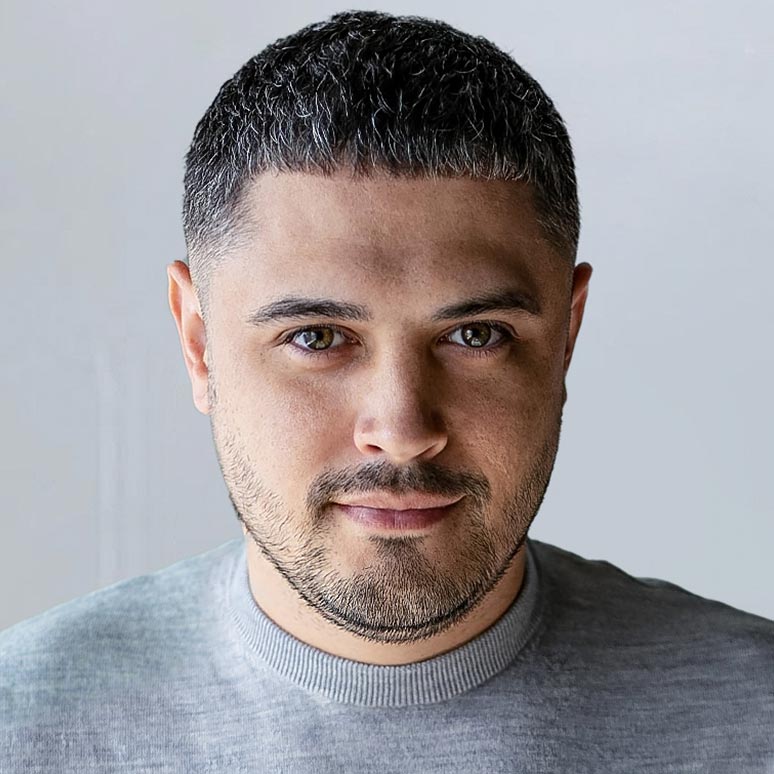 With a background in design and visual communications coupled with a global mindset, Tom takes creative design to an unparalleled level. During his time at Crowd, Tom has successfully led design teams to new heights with raw creative ideas.